Regain Your Lifestyle
What is Chiropractic Care?
Chiropractors are health care experts trained in the neuro-musculoskeletal system to diagnose and treat disorders of the spine and other body parts through the use of various treatment techniques. Avita Health's Chiropractors also use a diverse range of techniques in addition to adjustments, in order to get the best outcomes. Chiropractors provide non-invasive management of disorders including, but not limited to, back, neck and head pain. They also advise patients on corrective exercises, lifestyle and nutrition.
Chiropractors will find and then effectively treat your injuries and help you to minimize reoccurrences. Once they have diagnosed the source of your injury or complaint, Avita Health's Chiropractors will inform you about what care you need in order to regain your health and lifestyle.
What is unique about the Chiropractors at Avita Health? Here are some points:
Our Chiropractors 20 minute subsequent appointments are twice the length of the national average, in order to provide more thorough quality of care.
Avita Chiropractors use a broad range of techniques, including chiropractic adjustments, Active Release Technique (ART), mysofascial release, IASTM (Instrument assisted soft tissue mobilization), dynamic taping and more.
Avita Chiropractors are trained in the use of Shockwave Therapy and Cold Laser Therapy.
They are Evidence-informed Chiropractors in how they approach your treatment plan.
Avita Chiropractors use a collaborative approach working together with their patients, and other health professionals, where applicable, in order to achieve the best outcomes.
Click the links below to learn more about each Avita Chiropractor.
Our Chiropractic Team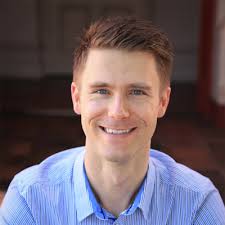 Chiropractor
Dr. Ryan Gannon
Dr. Gannon, originally from Alberta, Canada, pursued his chiropractic studies after his own success as a patient. He graduated from Macquarie University in Sydney, Australia, and has since practiced in multiple clinics in Vancouver and Scotland as well as Australia.
Always striving to find new ways to help patients recover from their injuries, Dr. Gannon utilizes multiple treatment therapies and assessment modalities including: Active Release Technique (ART), Instrument Assisted Soft Tissue Therapy, Joint Manipulative Therapy, Kinesiology Taping, Selective Functional Movement Assessment (SFMA) and the Functional Movement Screen (FMS).
Furthermore, he places great emphasis on the neuromusculoskeletal rehabilitation of both acute and chronic issues, addressing the underlying functional insufficiencies prevalent in many cases. These skill sets have allowed for great success working in general practice as well as in his area of special interest which focuses on athletes. He considers himself very fortunate to have been associated with several great sports clubs and numerous individual athletes, allowing him to manage the cases of athletes ranging from national champions (Tae Kwon Do; Bodybuilding) and Olympians (Basketball), to up-and-coming development squad participants (Swimming; Cricket; Australian Rules Football) as well as the die-hard weekend warriors.
In his spare time, Dr. Gannon enjoys a variety of outdoor activities and assists sporting organizations with injury prevention and management. These days, however, most of his activity comes from keeping up with his daughter.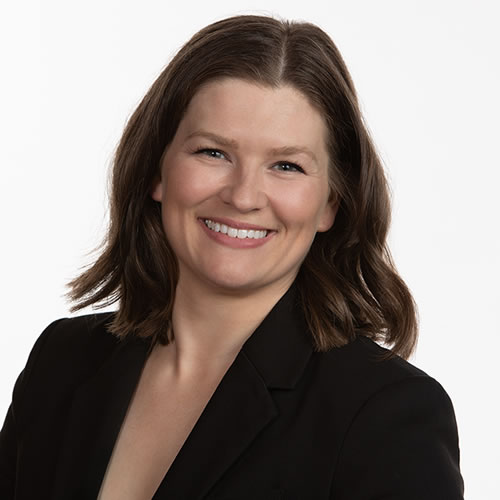 Chiropractor
Dr. Rachel Rottger
Dr. Rachel Rottger is originally from Alberta and obtained a Bachelor of Physical Education with a concentration in sport performance from the University of Alberta. After working for several years as a personal trainer, strength and conditioning coach, and a registered kinesiologist in rehabilitation, she continued her education at Palmer West Chiropractic College in San Jose, California. She most recently worked in a multidisciplinary clinic in Western Washington and is excited to return to Canada to practice in North Vancouver at Avita Health & Massage Therapy Center.
Dr. Rottger uses movement pattern analysis to improve function and ultimately keep patients active and doing what they love. Dr. Rottger combines various technique systems including Graston, muscle release techniques, chiropractic manipulative therapy, and rehabilitation exercises. A key component of her treatment includes teaching and refining movement fundamentals including, but not limited to squatting, hip hinging, humeroscapular glide, and core bracing.
In her spare time, Dr. Rottger enjoys hiking and weightlifting with her fiancé, and is looking forward to exploring the North Vancouver area.
Chiropractic Rates
The following rates apply to the services provided from chiropractors in our North Vancouver clinic.
| Service | Duration | Cost |
| --- | --- | --- |
| Chiro – Initial Assessment | 60 Minutes | $140.00 |
| Chiro – Subsequent Visit | 20 Minutes | $75.00 |
| Chiro – Extended Visit | 30 Minutes | $110.00 |
| Chiro – ICBC Initial Assessment | 40 Minutes | $32.00* |
| Chiro – ICBC Subsequent Visit | 20 Minutes | $16.00* |
| Chiro – Student Initial Assessment | 60 Minutes | $80.00 |
| Chiro – Student Subsequent Visit | 20 Minutes | $35.00 |
| Chiro – Student Extended Visit | 30 Minutes | $45.00 |
NOTE: Amounts listed for ICBC are the portion that the patient pays. The balance is direct billed to ICBC, as long as the patient has an active and approved claim open.
Hear from our clients
Terrific experience with Dr Ryan Gannon. Knowledgeable and friendly support staff as you walk in the door. Fairly priced and don't try to sell you on a million more appointments. They figure out what's wrong and work within your means to fix what's wrong. Highly recommended to anyone in Vancouver, it's worth the trip to North Van even if you don't live there. If you're looking for chiro, consider Dr. Gannon, as I'm sure you won't be disappointed.

- Thomas B

Great service and knowledgeable team with great practitioners. Dr. Birch is amazing and keeps my body going!

- Jessica R

I highly recommend Dr. Ryan Gannon for Chiropractic. He is one of the best Chiropractors. I had a chronic pain in my shoulder and neck. After seeing him a few times, the pain has gone. He is a very knowledgeable and genuine professional. Also, the place is very clean and staff are friendly.

- Jila N
Ready to Take Charge of Your Health?
Our Chiropractic team at Avita is here for you. Contact us today to book your consultation