Everybody Deserves a Massage
Massage Therapy is one of the world's oldest forms of healing. In fact, it shows up in medical texts dating back 4,000 years. By definition Massage Therapy involves the manipulation of the soft tissues of the body, including muscles, tendons, connective tissue, ligaments and joints.
Massage Therapy is effectively used to treat a wide range of medical conditions including occupational and posture related problems, accident related injuries, sports injuries, stress reduction, pregnancy related issues, headaches, and circulatory/lymph and nerve conditions.
All Avita Massage Therapists are Registered Massage Therapists and must be in good standing with the B.C. College of Massage Therapists. British Columbia shares the highest standards and qualifications in the world for it's RMTs. Practitioners must also complete continuing education courses regularly.
Avita RMTs begin by finding out your goals and objectives in coming for treatment. They will then develop an effective treatment plan for meeting those goals, including homecare advice that will put more power into your hands for managing your own condition.
"Massage is not just a luxury. It's a way to a healthier, happier life."
Annie Ospina - Registered Massage Therapist
Our Massage Therapy Team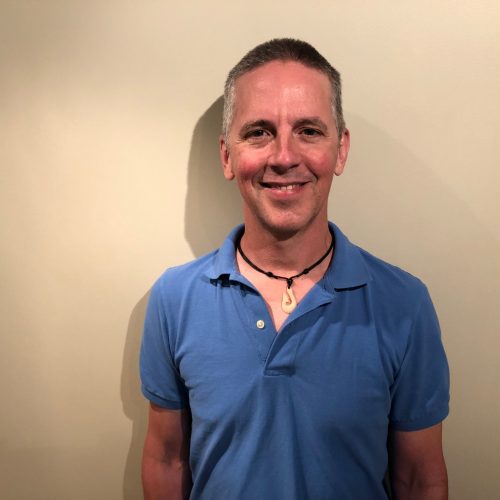 RMT
Richard Phillips
Richard is originally from North Vancouver, BC where he studied for his RMT accreditation at the Vancouver College of Massage Therapy. He has always had a special interest in health and wellness with a passion for helping his clients get back to a healthy and full life.
After graduation he went on to study Craniosacral Therapy, Management of TMJ (Jaw) Dysfunction, Instrument Assisted Soft Tissue Mobilization, and Soft Tissue Release Technique. Through continuing his education, he gained and explored new knowledge about the underlying anatomy and physiology of the human body.
In his spare time, Richard likes to paddleboard, mountain bike, and motorcycle.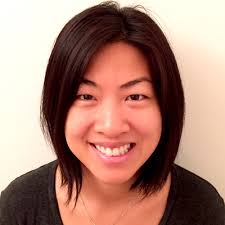 RMT
Kristel Pearce
Kristel is originally from North Vancouver, BC she is a graduate from the Vancouver College of Massage Therapy. Her background includes working in the high-tech field of human resources and a BA in Psychology. She discovered her interest in health care and massage therapy after realizing how much massage had helped her with a repetitive strain injury.
Kristel enjoys treating a wide variety of people and conditions and is experienced in pregnancy massage, geriatrics, neurological conditions, postural dysfunction, repetitive strain injuries, and other Orthopedic conditions. She employs a variety of techniques in her treatment plan based on individual needs which include Swedish, myofascial release, trigger point therapy, joint mobilization, muscle energy techniques, and lymphatic drainage.
In her spare time, Kristel enjoys reading, cooking, climbing, swimming, and spending time with her family.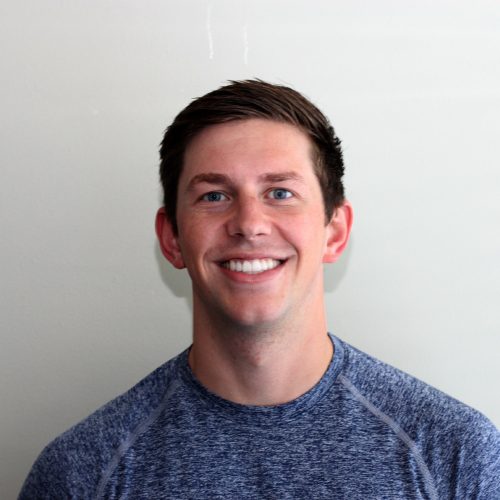 RMT
Derek Sherk
Derek is originally from North Vancouver, BC where he graduated from the Vancouver College of Massage Therapy. Before following his passion to become an RMT he played varsity level soccer. He has worked in Pilates studios, gyms and clinics. Through all his experiences he has gained respect for working on the mind and body as a whole.
He has had experience treating sport and lifestyle-related injuries. He uses a variety of techniques including trigger point therapy, myofascial release, and deep tissue massage therapy. He puts a strong emphasis on teaching his patients exercises and self-care so that they have the tools to continue along their wellness journey.
He enjoys working with the other practitioners in the clinic allowing for his patients to get cross-modality care. When a patient gets treated by a physiotherapist or chiropractor, he works with the other therapist to develop a well-rounded treatment plan best suited to the patients' needs.
In his spare time, Derek likes to work out, play soccer, hike, camp and always be active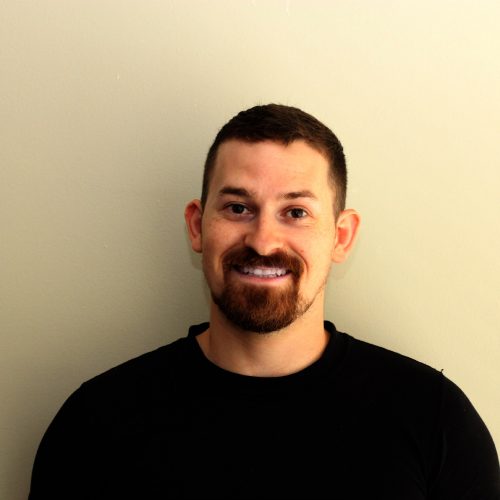 RMT
Thomas Williams
Thomas is originally from Surrey, BC, he graduated from the Vancouver College of Massage Therapy. Post-graduation he released a case study on eye-strain related headaches and the benefits of Massage Therapy. Through this research, he gained tremendous experience in how to best deal with the different types of eye strain and headaches.
He is an extremely well-versed RMT who knows how to accommodate the pressure and intensity of his massage to best suit an individual's needs. Working with patients who seek relaxation, deep tissue, sports massage, trigger point therapy, and myofascial release. He has had great success in treating and reducing muscle pain, limited range of motion, headaches, stress, strains, and sprains. He is a caring and genuine massage therapist, who is passionate about what he does and wants to see his clients follow their road to recovery.
In his spare time, Thomas has done extensive traveling, living in countries like Japan, Australia, New Zealand, and visiting many others experiencing other cultures and the natural beauty of other countries. He also enjoys gaming and spending time with his beautiful god dog daughters. Even when he is extremely busy he always finds time to bake with mom and grandma learning from the best.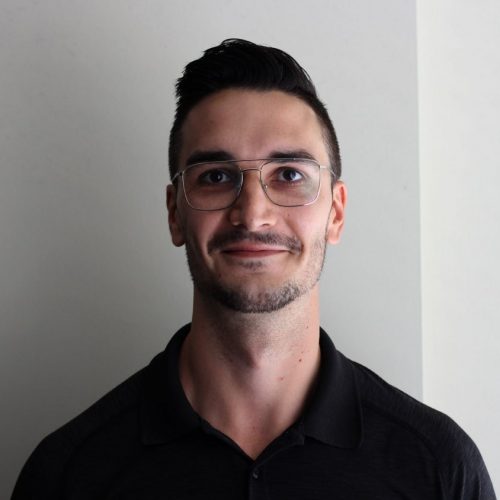 RMT
Nathan Lasseux
Nathan was born and raised in France, he graduated from West Coast College of Massage Therapy in 2015. He enjoys working with a variety of people and conditions from tension headaches, postural restoration, Motor Vehicle Accidents, and chronic conditions.
His first experience with massage therapy began when he was dealing with numerous injuries while playing division 1 basketball in France during his teenage years. From this, he learned how important therapy and home care was to return to full playing capacity, but also how crucial regular treatment is for injury prevention and improved performance. He is a big believer in regular exercise, nutrition, and mind-body connection when dealing with and treating pain.
Nathan uses a combination of deep Swedish massage, myofascial release, trigger point release, and individualized home care exercises during his treatments.
When not at work, he enjoys the outdoors and being in nature, as well as playing sports or exercising. Traveling and discovering new cultures also are his passions.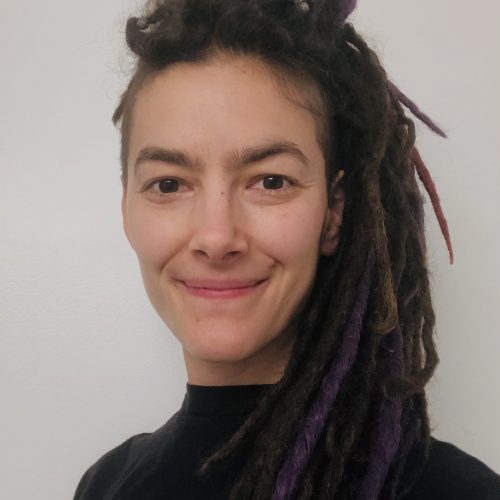 RMT
Carmen Merkel
Carmen is a graduate of the Vancouver College of Massage Therapy. She believes that manual therapy is a powerful tool in preventative mental and physical health care, and is honoured to support her patients where they are at on their health journey. Her yoga background has taught her the value of holding space and creating a supportive environment for all individuals.
She has a special interest in women's health and has taken continuing education in chronic pain, pregnancy and female pelvic health. Carmen uses a variety of techniques to work with clients tissue, depending on their comfort and treatment goals, including myofascial release, deep tissue, Swedish massage and joint mobilizations.
Carmen is no stranger to overuse injuries having been an endurance athlete most of her life, competing in ultra trail running and marathon paddling events. Her true love is rock climbing and her favorite places on earth are remote alpine ridges.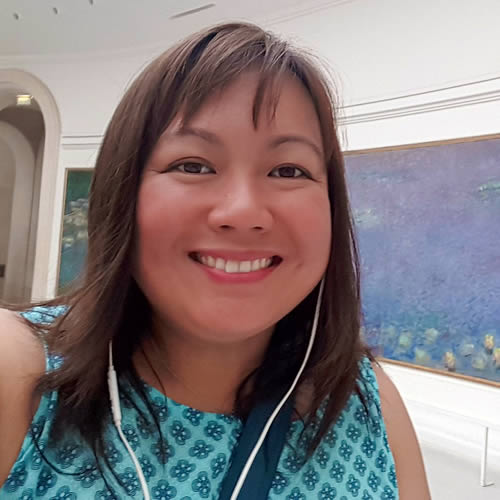 RMT
Joanne Santos
Joanne is a proud graduate of West Coast College of Massage Therapy.
She would love to help alleviate stress, tension, pain, or help restore function, and make a difference to a person's quality of life.
When she is not at work, you will find her hiking to waterfalls and viewpoints, taking pictures, traveling on a new adventure, or spending time with family.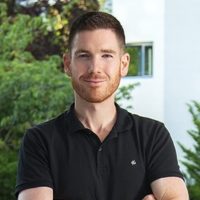 RMT
Rob Parry
After over a decade of working with non-profits, Rob graduated from VCMT's Massage Therapy program with honors, receiving the school's Heart Award for compassionate care.
He is passionate about reducing the physiological effects of stress, anxiety, postural imbalances, and physical exertion. His clinical experience includes working with herniations, muscle strains, delayed onset muscle soreness, chronic dislocations, neurological conditions, and much more. Rob takes pride in meeting each client's individual treatment goals through careful assessment and clear, approachable communication.
When not in the clinic, Rob is likely running, swimming, reading, or playing tennis.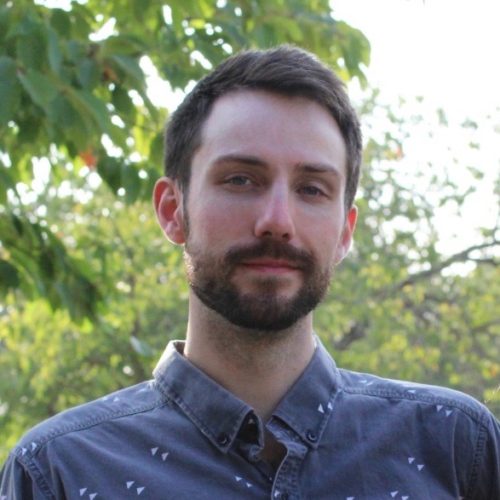 RMT
Riley Knowles
Riley is a proud graduate of Vancouver College of Massage Therapy. He is passionate about pain-free living and works with the client to achieve their unique treatment goals. This is done through careful assessment and tailored delivery of therapeutic techniques. He strongly believes in empowering his clients with practical home-care strategies, while nurturing genuine interest and appreciation for the human body.
Being quite active from a young age and having many years of experience in the Trades industry, Riley has always appreciated the beauty of physical work. Also, working within the Floating industry gave him a keen insight into the human nervous system and the mind-body connection. These experiences drew Riley to a rewarding career in massage therapy and now inform his practice.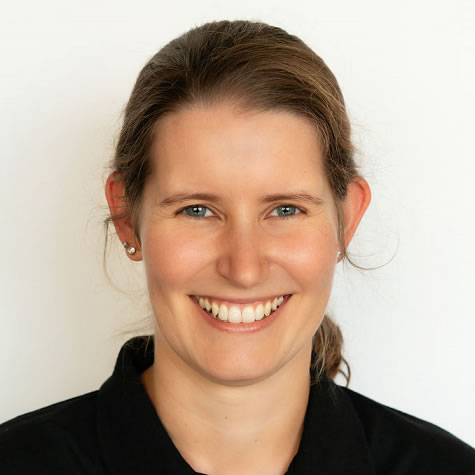 RMT
Susan Bosch
Originally from South Africa, Susan pursued a career in finance for several years, until her desire to help others live their best life and her own experiences in recovering from sporting injuries led to her interest in therapeutic massage. She graduated from the Vancouver College of Massage Therapy in 2020.
Susan is passionate about partnering with her patients in their journey back to a healthy, active life. She's a firm believer in treating the whole person, not only their condition, and takes time to hear her patients' story in order to better understand what treatment will best suit them.
Starting with a comprehensive assessment and employing a variety of modalities including neuromuscular and Swedish techniques, fascial and trigger point release, PNF stretching and joint mobilization, Susan enjoys the challenge of treating different types of pain and injury and helping patients achieve their goals.
Outside of the clinic Susan thrives on long-distance running, loves spending time in the mountains hiking and camping, and carries a book with her wherever she goes.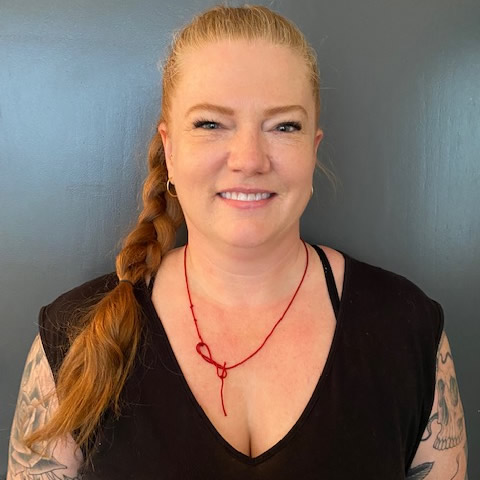 RMT
Patricia(Erin) McCutcheon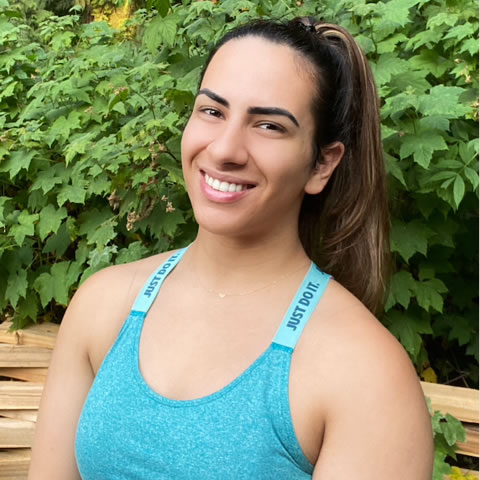 RMT
Tania Hamidnejad
Tania Hamidnejad was born in Iran, and has been living in North Vancouver since she was five. She graduated from the Vancouver College of Massage Therapy. Before massage therapy, she was studying Psychology and volunteering in the field, following her passion for helping people.
She grew up playing many sports, and was competitive in swimming, wrestling, and bodybuilding. Being a competitive athlete her whole life, massage therapy always played a big role in her recovery, injury prevention, and performance.
Tania believes in the importance of patient education. Her goal during a treatment is to get a full picture of the injury and its' root cause in order to empower patients by educating them on the matter, and giving them the homecare adjustments and exercises necessary to help with their recovery, as well as preventing future injuries.
She has experience in treating sport, and lifestyle injuries through a variety of techniques such as deep tissue massage, joint mobilizations, myofascial release, and trigger point therapy. Whether your goal is to reduce your day-to-day pain, or optimize your performance in your sport, she would like to work with you to help you achieve your goals.
When she is not at work, you can find her in a gym bodybuilding/ powerlifting, walking her dogs in the beautiful North Vancouver trails, or spending quality time with friends and family.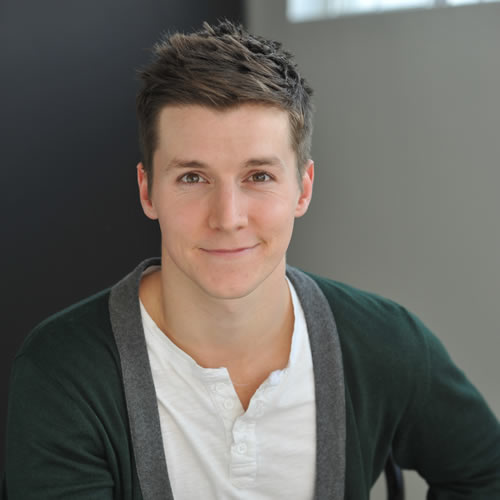 RMT
Colin Sheen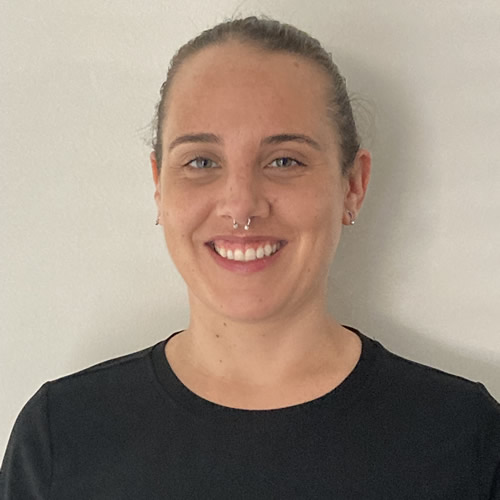 RMT
Opale Goguen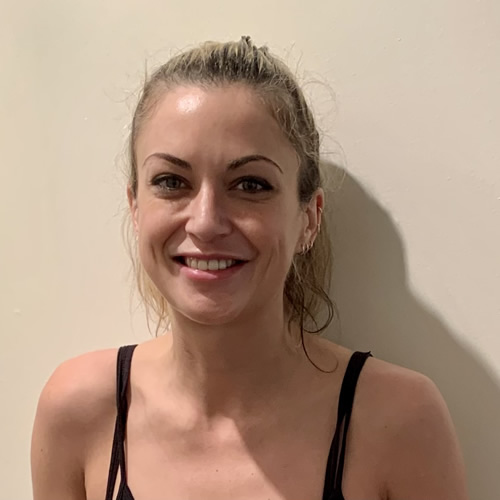 RMT
Monica Addy
Monica graduated from the Vancouver College of Massage Therapy in 2010. She specializes in deep tissue massage, Swedish and myofascial massage, neuromuscular therapy, sports massage and migraine management. She also has extensive experience in prenatal massage therapy. Her goal as a therapist is to create a session specific to each client's individual needs. She believes massage therapy is an integral treatment in the preventative care, maintenance and rehabilitation of the musculoskeletal system.
Massage therapy enhances health through pain control, improved circulation, stress reduction and an overall feeling of well-being. Monica is passionate about helping clients find themselves and their ability to heal from within, which in turn make her treatments as effective as possible.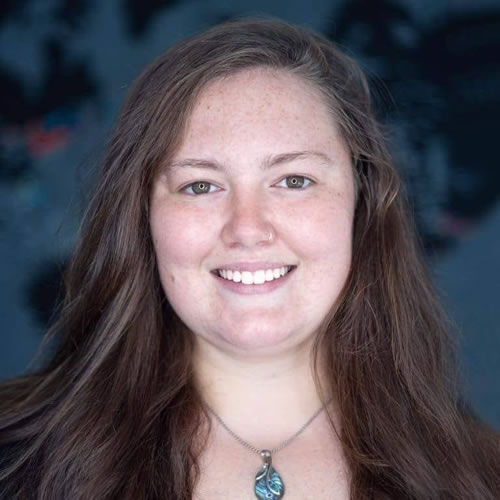 RMT
Lille Carter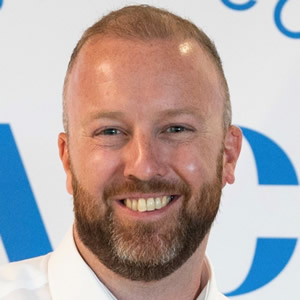 RMT
Simon Gilmartin
Simon is originally from Ireland and he moved to Canada in 2016. Prior to becoming a massage therapist and graduating from Vancouver College of Massage Therapy, he studied Hotel and Catering Management and spend many years within the hospitality industry. Throughout his experiences and travels, Simon has enjoyed working in multidisciplinary teams and has gained the respect and appreciation of his colleagues and clients.
Simon has experience treating various conditions including headaches, strains, sprains, frozen shoulder and sports recovery during his internships. He treats using a range of techniques depending on the condition presented, these include deep tissue, myofascial release, trigger point therapy and neuromuscular techniques. He also places emphasis on client centered care, which encompasses a holistic approach to care that goes beyond the allocated time in the appointment. Simon is looking forward to building his practice at Avita health and utilizing the expertise of the different disciplines such as physiotherapists, chiropractors, and other RMTs to continue to provide his clients with the best treatment options.
In his free time, Simon enjoys all that beautiful BC has to offer including golf, soccer, snowboarding, and hiking. Simon believe is healthy minds in healthy and active bodies.
Massage Therapist Rates
At Avita Health and Massage Therapy Clinic in North Vancouver, we take pride in delivering premium care at competitive prices. If you have an extended health plan, you may also receive partial coverage for your massage. We direct bill most extended health plans, including for Massage Therapy. Our Massage Therapy rates are below and include GST.
| Service | Duration | Cost |
| --- | --- | --- |
| Massage Therapy | 60 Minutes | $125.00 |
Hear from our clients
Professional yet relaxing. All the RMTs I have used are great.

- Amanda S

Clean facilities. Staff has always been attentive to my needs. I always feel very relaxed when leaving. I really enjoyed my massage with Marley last time. Great location. I can't wait for my next visit!

- Jamie R

Great staff. I have been for massage and chiro and both were great experiences. Will be returning for sure.

- Brent S

I had a therapy massage because I was facing some pain and shoulder pain. The massage was really good, and I felt relieved from the pain. The receptionists were very polite and thoughtful. In general, it was a great experience. I'll definitely return for more!

- Gabi L
Looking to Change Your Life Today?
Our Registered Massage Therapists are here to help you live a PAIN FREE, healthy, happy life.