Specialized Female Care
Pelvic floor physiotherapy is a safe and effective way to treat many conditions related to a weak or poorly controlled pelvic floor. The physiotherapists at our clinic who treat pelvic health have specialized training and experience to help you with these conditions. In addition, they are all mothers, professionals, and lead active lifestyles themselves. They are truly passionate about helping you restore your quality of life!
我们有会说中文的物理医疗师 - Aly Huang Physiotherapist
"We want you to know that you are not alone! We are women and mothers too!"
Aly Huang Registered Physiotherapist
Our Women's Health Team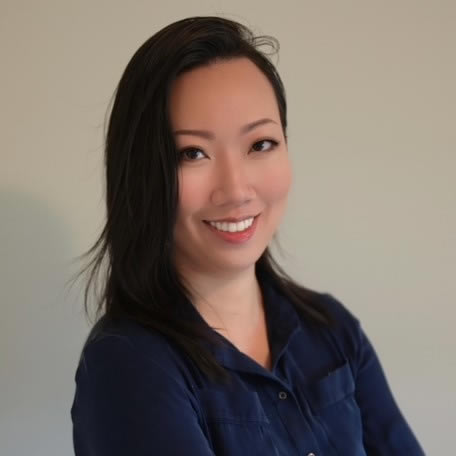 Registered Physiotherapist
Aly Huang
Aly has extensive experience treating a variety of orthopaedic conditions. She's also passionate in helping patients with pelvic floor conditions such as prolapse, incontinence and peri-natal care. Aly has obtained the highest diploma in Advanced Orthopaedic Manual & Manipulative Therapy as well as post graduate training in Women's Health. She has international experience in treating & conditioning dancers from the Swedish Royal Ballet. Aly is also certified in Acupuncture, Graston & is a certified Orthotic provider. She enjoys treating people of all ages and activity levels, her treatment involves determining precipitating factors leading to dysfunction/injury. Aly helps patients reach their goals with manual therapy, needling, corrective exercise and education.
Outside of work she's busy running after her twin toddlers and enjoying the beautiful outdoors on the north shore.

我们有会说中文的物理医疗师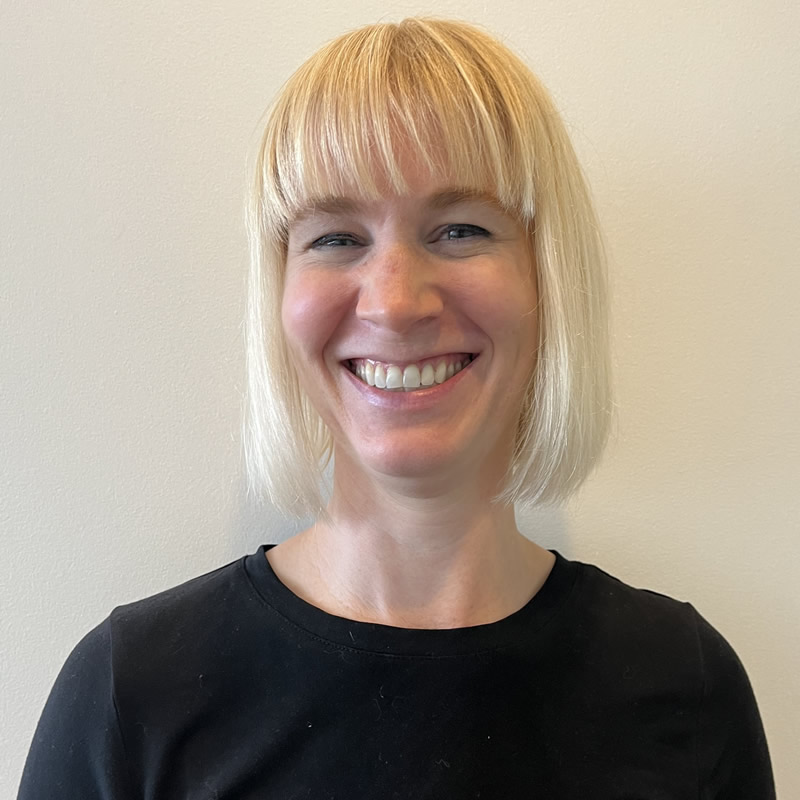 Registered Physiotherapist
Nicole Slade
Nicole Slade graduated from the University of Brighton in the United Kingdom, in 2020. Prior to this she completed a degree in Archaeology in 2011 at Simon Fraser University. After injuring her back while working as a consulting archaeologist, she because interest in physical rehabilitation.
Nicole has experience treating pelvic floor dysfunction, urinary incontinence, low back pain, fibromyalgia, persistent pain, orthopedics, and work ergonomics.
She has completed training in trauma sensitive approaches, as well as Pelvic Health Solutions Level 1 and 2 focussing on assessment and treatment of all genders experiencing urinary incontinence and pelvic pain.
Nicole practices patient-centered care and believes in educating her clients, while working with them collaboratively to help them achieve their rehabilitation goals.
She is a lifelong learner and has lots of plans for continued education to offer her clients the most up to date and best possible care.
Nicole was born and raised in North Vancouver. In her spare time, she enjoys spending time with her husband, who came to Canada with her from England, hiking, yoga, downhill skiing, cross country skiing, and anything involving the outdoors. She loves animals, and enjoys various artistic hobbies.
Customized Care for Your Health
A Focused Effort
Avita Health offers a comprehensive Women's Health focus. Our multi-disciplinary team of Practitioners offers an approach for handling women's health issues from many different angles.
Our team focuses on issues including infertility, pregnancy, post-partum conditions, pelvic floor problems, incontinence and age related conditions.
1 in 3 women experience urinary incontinence
Over 30% of women perform Kegel excercises incorrectly
30-50% of women have a minor pelvic organ prolapse after a vaginal delivery
Ready to Take Charge of Your Health?
Our Women's Health team at Avita is here for you. From infertility, pelvic floor problems, and age related issues, contract us today to book your consultation