Specialized Female Care
Pelvic floor physiotherapy is a safe and effective way to treat many conditions related to a weak or poorly controlled pelvic floor. The physiotherapists at our clinic who treat pelvic health have specialized training and experience to help you with these conditions. In addition, they are all mothers, professionals, and lead active lifestyles themselves. They are truly passionate about helping you restore your quality of life!
我们有会说中文的物理医疗师 - Aly Huang Physiotherapist
"We want you to know that you are not alone! We are woman and mothers too!"
Erin (Bird) Robinson Registered Physiotherapist
Our Women's Health Team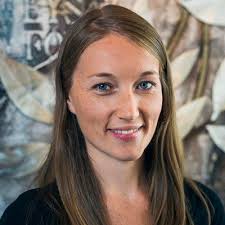 Registered Physiotherapist
Erin Bird (Robinson)
Erin is originally from Cortes Island, BC, she completed her Bachelor of Science in Kinesiology at Simon Fraser University followed by receiving her Masters of Physical Therapy at the University of British Columbia. Over the years she has worked throughout the lower mainland in clinics and hospitals.
Erin's interest in physiotherapy developed during her formal training in ballet, where she began to explore the movement and function of the human body. She developed an appreciation for health and wellness through her dance injuries and rehabilitation and now she strives to help people reach their physical potential.
She has further training in manual therapy techniques and intramuscular stimulation (IMS). She has developed a special interest in Women's Health, particularly pre and post-natal care. She is certified in Pelvic Floor Physiotherapy, Rost Therapy, and Hypopressives, allowing her to treat conditions such as incontinence, pelvic pain, organ prolapse, coccydynia, and diastasis rectus.
Erin is a firm believer in providing an individualized, one-on-one approach to treatment, as each client and their conditions are unique. She believes in a holistic, client-centered approach, where the client is offered the appropriate hands-on therapy, exercises, and education to manage their condition and achieve their physical goals.
In her spare time, Erin can be found chasing after her toddler, hiking on the North Shore Mountains, riding her bike, or in the yoga studio.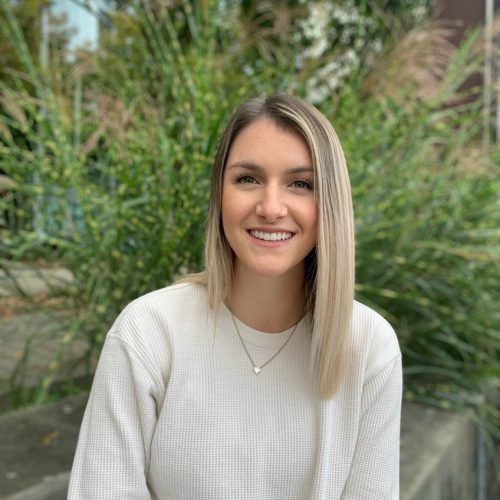 Registered Physiotherapist
Jenna Davidson
Jenna is originally from Ontario where she obtained her Master's of Science in Physical Therapy from Queen's University. Prior to this, she earned an Honours degree from Laurentian University in Bachelor of Physical Health and Education in Health Promotion. Before moving to Vancouver to pursue the west coast lifestyle and her love of the outdoors, Jenna was practicing as a Physiotherapist in Toronto.
Jenna has a special interest in pelvic health Physiotherapy. Her training includes the assessment and rehabilitation of incontinence, pelvic floor dysfunctions, chronic pelvic pain, pelvic organ prolapse and more. Jenna is especially skilled and passionate about working with women through their pre- and post-natal rehabilitation. She has also obtained training and certifications in acupuncture and dry needling, as well as soft tissue release where she utilizes a variety of techniques that manage pain, repair injuries, and prevent recurrences. Jenna's holistic assessment and treatment style helps her patients understand their condition and feel empowered to achieve their personal goals.
Jenna enjoys working with people of all ages and has a keen interest in sports rehabilitation. Her elite basketball background provided many opportunities to experience physiotherapy firsthand and she brings that empathetic approach to Avita Health.
Jenna enjoys traveling and staying active through biking, hiking, golf, and beach volleyball.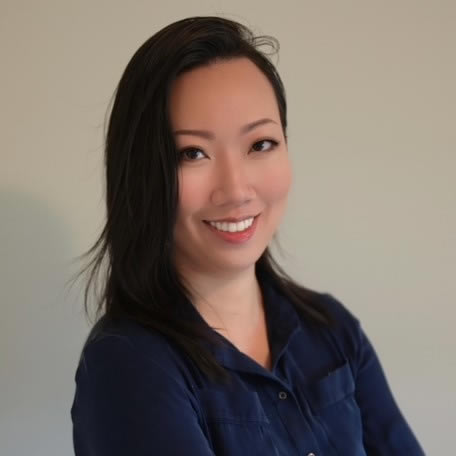 Registered Physiotherapist
Aly Huang
Aly has extensive experience treating a variety of orthopaedic conditions. She's also passionate in helping patients with pelvic floor conditions such as prolapse, incontinence and peri-natal care. Aly has obtained the highest diploma in Advanced Orthopaedic Manual & Manipulative Therapy as well as post graduate training in Women's Health. She has international experience in treating & conditioning dancers from the Swedish Royal Ballet. Aly is also certified in Acupuncture, Graston & is a certified Orthotic provider. She enjoys treating people of all ages and activity levels, her treatment involves determining precipitating factors leading to dysfunction/injury. Aly helps patients reach their goals with manual therapy, needling, corrective exercise and education.
Outside of work she's busy running after her twin toddlers and enjoying the beautiful outdoors on the north shore.

我们有会说中文的物理医疗师
Customized Care for Your Health
A Focused Effort
Avita Health offers a comprehensive Women's Health focus. Our multi-disciplinary team of Practitioners offers an approach for handling women's health issues from many different angles.
Our team focuses on issues including infertility, pregnancy, post-partum conditions, pelvic floor problems, incontinence and age related conditions.
1 in 3 women expreience urinary incontinence
Over 30% of women perform Kegel excercises incorrectly
30-50% of women have a minor pelvic organ prolapse after a vaginal delivery
Ready to Take Charge of Your Health?
Our Women's Health team at Avita is here for you. From infertility, pelvic floor problems, and age related issues, contract us today to book your consultation