About Sports Therapy
In clinic, treatments include Massage Techniques, Active Release Techniques, Graston Techniques and Kinesiology Taping. This unique combination of modalities help athletes attain optimal performance and recover faster. Injury rehabilitation, maintenance and prevention are our strengths and we enjoy treating athletes of all levels.
With our treatment style, ambition to learn new skills, and passion for sports, we hope to get you back on the field, court, rink or gym in no time!
Effective care for Athletes and Sports Injuries
Certified in Providing:
ART® – Active Release Techniques®
GT® – Graston Technique® (pp)
Kinesiology Taping – RockTape®
Please note: We recommend Sports Therapy appointments to be 45 minute to 60 minutes in length.
Our Sports Therapy/Taping Team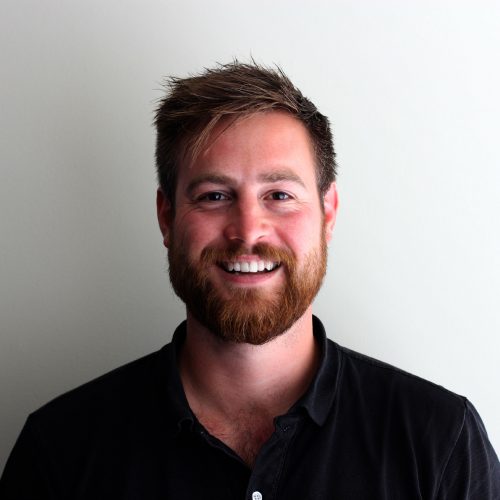 Registered Physiotherapist
Collin Kirby
Collin is originally from Quesnel, BC, he completed his Bachelor of Science majoring in Kinesiology at the University of Victoria then received his Master's in Physical Therapy at the University of British Columbia. Collin found his passion for rehabilitation while working as a Kinesiologist in Victoria and immediately knew physiotherapy was the career for him.
Collin is dedicated to continuing his education to provide the best possible care for his patients. He has completed certification in Soft Tissue Release, Advanced Orthopaedic Manual and Manipulative Physiotherapy, Level 1, and IMS: Intramuscular Stimulation.
Collin uses many different methods to help his clients reach their goals. These include manual therapy, soft tissue release, taping, education, intramuscular stimulation (IMS), functional, and personalized exercise prescription. His goal is to provide a safe and effective return to daily activities, sport, and ultimately a pain-free lifestyle. Collin's experience and interests also include treating postural dysfunction, post-operative rehabilitation, post motor vehicle accident rehabilitation, orthopaedic and neurological rehabilitation, neck pain, back pain, and chronic pain. Collin looks forward to meeting and treating new clients of all ages and backgrounds.
In his spare time, Collin enjoys staying active by playing many sports, including; downhill skiing, football, cricket, softball, and cycling.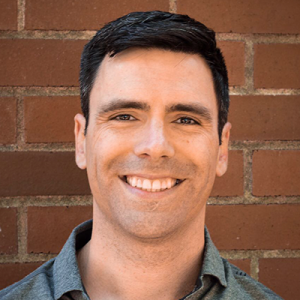 Registered Physiotherapist
Andrew Flynn
Andrew graduated with a Masters of Physiotherapy from the University of British Columbia and loves being a physiotherapist.
His treatment style empowers people to take charge of their health. Treating primarily through education, manual therapy techniques, and exercise prescription, Andrew is also trained in Intramuscular Stimulation (IMS). He sees people with a wide variety of conditions and injuries and has a special interest in shoulders and arthritis having personal experience with both shoulder dislocations and inflammatory arthritis management.
In his spare time, Andrew enjoys golfing, traveling, and playing games in the company of friends and family.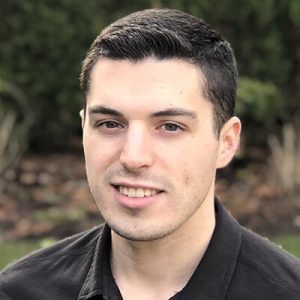 Registered Physiotherapist
Adrian Perez
Adrian is originally from Vancouver, BC, where he completed his Masters of Physical Therapy at the University of British Columbia, and his Bachelor of Science in Biopsychology at the University of Victoria.
He has recently completed his Level 1 of Advanced Orthopaedic Manual and Manipulative Physiotherapy and plans to continue his education in this area to provide the best care possible to his patients. He is also a certified provider of custom orthotics providing foot and gait analysis.
He has experience working in a wide range of areas including athletic injuries, chronic pain conditions, neurological conditions, and geriatric health. He uses the most up to date evidence-based approach that includes a combination of manual therapy, patient education, Intramuscular stimulation (IMS) and individualized exercise prescription.
In his spare time, Adrian enjoys playing soccer, snowboarding, weightlifting, and anything outdoors. He also has an appreciation for cooking and nutrition. Adrian welcomes and looks forward to working with new clients from all backgrounds with various conditions.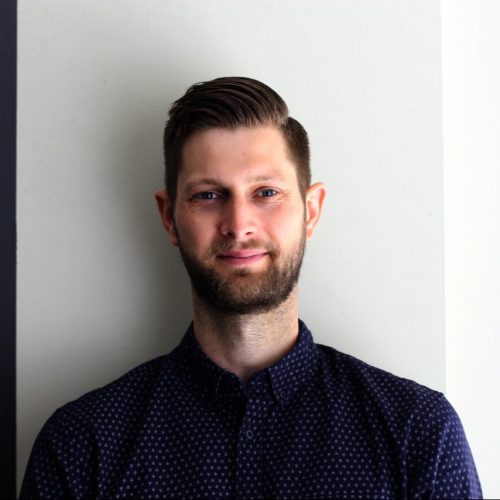 Registered Physiotherapist
Dimitri Naef
Originally from Nelson, BC, Dimitri left the Kootenays to pursue his goal of becoming a Physiotherapist by attaining a Bachelors degree in Kinesiology and a Masters Degree in Physical Therapy at UBC.
Since completing his formal education, Dimitri has been dedicated to helping people recover from injuries from head to toe. In addition to more common conditions, Dimitri also has significant experience in concussion management and vestibular disorders. Having worked in specialized concussion clinics Dimitri is uniquely positioned to help individuals recover from concussions and all of the associated symptoms.
No matter the condition, Dimitri brings a laid back, empathetic, and honest approach to his practice, where he believes strongly in patient centered, evidence based care, continually working with patients to identify the actions they can take for their personal well-being.
Dimitri is certified in IMS, and has also completed the following continuing education courses:
– Concussion Management Workshop levels 1 & 2 with Shannon McGuire
– National Academy of Neuropsychology Symposium on Concussion Management
– Vestibular Therapy Training with Bernard Tonks
– Chronic Pain Management Certification with Bahram Jam
– Lynn Watson Shoulder Course level 1 & 2
– Adam Meakins Shoulder Rehab
– Jill Cook course on Tendinopathy Management
– Orthopaedic Manual Therapy Level 1
– Mulligan Technique
– Active Release Techniques
In his spare time, Dimitri is an avid soccer player and outdoor enthusiast (isn't everyone in North Vancouver!?), spending time camping, hiking and snowboarding.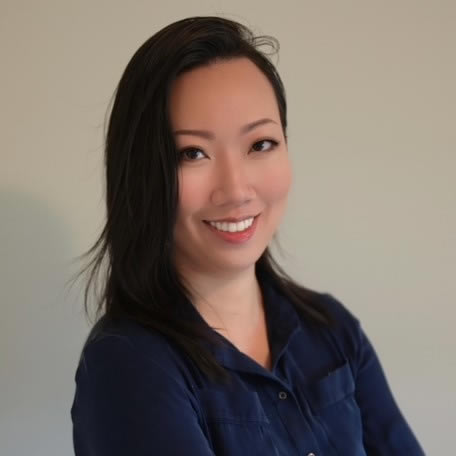 Registered Physiotherapist
Aly Huang
Aly has extensive experience treating a variety of orthopaedic conditions. She's also passionate in helping patients with pelvic floor conditions such as prolapse, incontinence and peri-natal care. Aly has obtained the highest diploma in Advanced Orthopaedic Manual & Manipulative Therapy as well as post graduate training in Women's Health. She has international experience in treating & conditioning dancers from the Swedish Royal Ballet. Aly is also certified in Acupuncture, Graston & is a certified Orthotic provider. She enjoys treating people of all ages and activity levels, her treatment involves determining precipitating factors leading to dysfunction/injury. Aly helps patients reach their goals with manual therapy, needling, corrective exercise and education.
Outside of work she's busy running after her twin toddlers and enjoying the beautiful outdoors on the north shore.

我们有会说中文的物理医疗师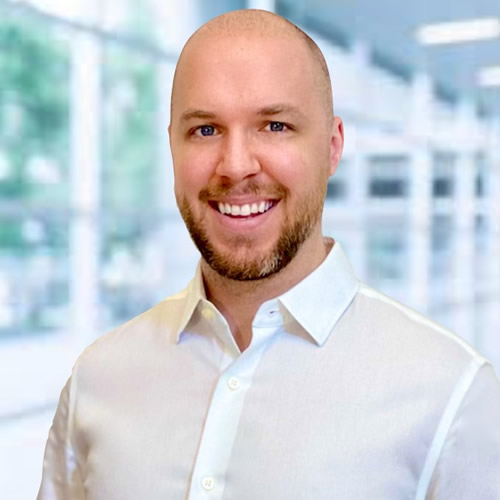 Registered Physiotherapist
Jeff Boudreau
PT, CGIMS
Jeff graduated from the physiotherapy program at McMaster University in 2012. He brings a wealth of knowledge to the team at Avita, having worked with a wide variety of patients from professional athletes to weekend enthusiasts and heavy-duty mechanics to yoga instructors. These experiences have helped him develop a collaborative and results-oriented approach to care that tailors to the specific needs of each patient.
Jeff is a Certified Gunn Intramuscular Stimulation Practitioner (CGMIS), and has obtained certifications in advanced manual therapy, soft tissue release, and chronic pain management. Rather than treating your symptoms, he works to identify the root cause of the issue and create a lasting change in the way your body functions.
Jeff developed the Posture Recovery Program at Avita for those looking to make meaningful changes to their posture. The program combines manual therapies, dry needling, and supervised exercise to help restore mobility of the spine and strength of postural muscles.
Jeff is a former university football player. During his time with the team, he sustained two significant injuries that required surgery. He understands the patient's perspective in the rehabilitative process and knows the impact that a caring and diligent therapist can have on their recovery. He strives to provide the same level of care that he received to his patients at Avita.
Outside the clinic you may find Jeff scaling a mountain, strolling the shoreline, shopping for coffee beans, or sampling a craft beer.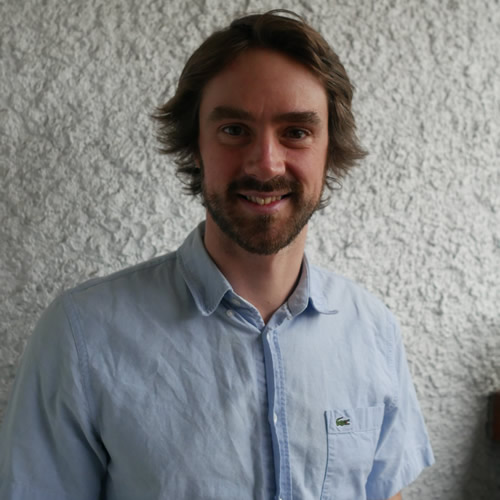 Registered Physiotherapist
Julien Anderson Nadeau
Julien completed his Masters in Physiotherapy at the University of Sherbrooke in Quebec. Since then, he has accumulated over 8 years of experience treating a wide variety of musculoskeletal conditions in the private sector.
His approach combines manual therapy, soft tissue release, patient education and specific exercise programs. He is a firm believer that these exercises not only help achieve his patients goals, but also help maintain long term benefits from his treatments.
In addition to dealing with the typical conditions seen by most physio, he also provides advanced treatments of the TMJ (jaw) joint and of multiple types of headaches linked to that area. He is also very familiar with injuries related to rock climbing, which is one of his passions.
His other passions include playing music and exploring the backcountry, whether it's in hiking boots, on a splitboard or on a mountain bike.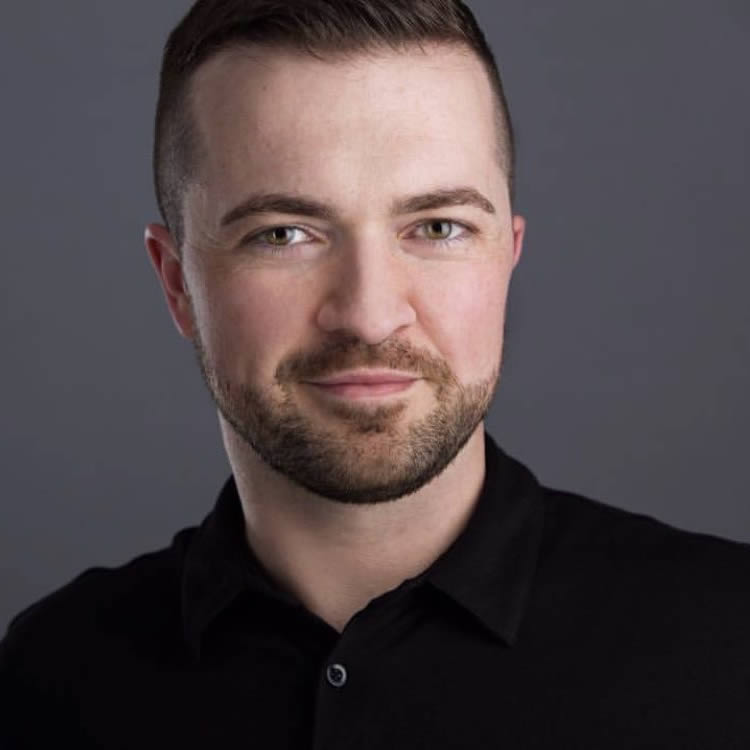 Registered Physiotherapist
Peter Kosheluk
Peter Kosheluk holds a Bachelor of Science degree in Physical Therapy from the University of Saskatchewan, which he completed in 2006. Since that time he has focused on musculoskeletal physiotherapy, working with individuals across the age spectrum who are experiencing pain or dysfunction, whether it be acute or chronic in nature. He has experience with injuries affecting all areas of the body and stemming from a variety of causes. His post-graduate training has involved a variety of fields including manual therapy (certifications from Canadian and Australian programs), movement analysis & training, dry needling (certifications from South African, British, and Canadian institutions), and male pelvic health.
His treatment philosophy is one of collaboration with a focus on helping individuals determine the source(s) of their complaint, so that they can actively work to eliminate or alleviate it, in order to function at their greatest potential. He is a firm believer that prevention of re-injury and active management are vital components of any rehabilitation program. As such, he incorporates a thorough assessment of the problem at hand (including movement analysis globally & locally at the area of complaint) and education regarding such with advice on relevant lifestyle and activity modifications. Exercise prescription (complaint-specific regional & pertinent global exercises), manual therapy (joint mobilizations & manipulations, soft tissue mobilization, nerve mobilization) and dry needling are also integrated into care as dictated by the individual's situation at hand and their goals for recovery.
Peter believes that a holistic approach to recovery is the most beneficial and effective strategy and also appreciates opportunities to work in collaboration with other care providers. A team approach works best!
Get Back to Playing
Stop letting an injury stop you from enjoying the sport you love. Our team will provide treatment and help you prevent injuries.