Concussion Care
What are concussions?
A concussion is by definition a traumatic brain injury which affects brain function. They can be the result of a blow to the head, violent shaking, rapid acceleration/deceleration of the head, or falls resulting in an impact to the head. Concussions are common outcomes of motor vehicle accidents, sports injuries, and falls. They are generally not life threatening, however, they can dramatically impair function and significantly reduce quality of life for sufferers.
What are signs and symptoms of concussions?
There are a wide range of concussion symptoms, but common symptoms include:
headaches
dizziness
light and noise sensitivity
loss of cognitive functions (ie. ability to focus, memorize or multi task)
sleep disturbances
emotional symptoms such as depression, anxiety or panic attacks
How are concussions diagnosed?
Tests used in order to diagnose concussions. These tests generally involve neurological examinations (ie vision, balance, reflexes, coordination, hearing, strength, sensations) and cognitive tests (ie memory, recall, concentration) as well as determining the presence of common concussion symptoms (ie. nausea, light sensitivity, etc.). CT scans are also used in conclusively determining head injuries.
How are concussions treated?
An important part of concussion treatment is knowing how to progress through the various stages of recovery. While initial treatment may involve both physical and mental rest, return to activities must be done gradually with an awareness of what symptoms to be watchful for. The management of this process is critical in proper recovery.
From a rehabilitation standpoint, hands on manual therapy, work on training the visual system, strengthening appropriate muscles, and providing pertinent information to the patient on how they need to return to their daily activities are helpful for optimal recovery. There are also a range of tools and techniques (ie. intramuscular stimulation or IMS), available to assist in accomplishing these goals. At Avita Health, Dimitri Naef (Physiotherapist) and Jeff Boudreau (Physiotherapist) handle concussion cases. Additionally, our Chiropractors, Registered Massage Therapists and Acupuncturists can provide valuable complementary care.
Our Concussion Care Team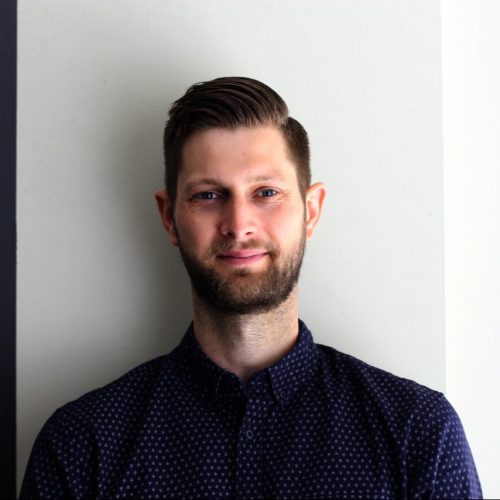 Registered Physiotherapist
Dimitri Naef
Originally from Nelson, BC, Dimitri left the Kootenays to pursue his goal of becoming a Physiotherapist by attaining a Bachelors degree in Kinesiology and a Masters Degree in Physical Therapy at UBC.
Since completing his formal education, Dimitri has been dedicated to helping people recover from injuries from head to toe. In addition to more common conditions, Dimitri also has significant experience in concussion management and vestibular disorders. Having worked in specialized concussion clinics Dimitri is uniquely positioned to help individuals recover from concussions and all of the associated symptoms.
No matter the condition, Dimitri brings a laid back, empathetic, and honest approach to his practice, where he believes strongly in patient centered, evidence based care, continually working with patients to identify the actions they can take for their personal well-being.
Dimitri is certified in IMS, and has also completed the following continuing education courses:
– Concussion Management Workshop levels 1 & 2 with Shannon McGuire
– National Academy of Neuropsychology Symposium on Concussion Management
– Vestibular Therapy Training with Bernard Tonks
– Chronic Pain Management Certification with Bahram Jam
– Lynn Watson Shoulder Course level 1 & 2
– Adam Meakins Shoulder Rehab
– Jill Cook course on Tendinopathy Management
– Orthopaedic Manual Therapy Level 1
– Mulligan Technique
– Active Release Techniques
In his spare time, Dimitri is an avid soccer player and outdoor enthusiast (isn't everyone in North Vancouver!?), spending time camping, hiking and snowboarding.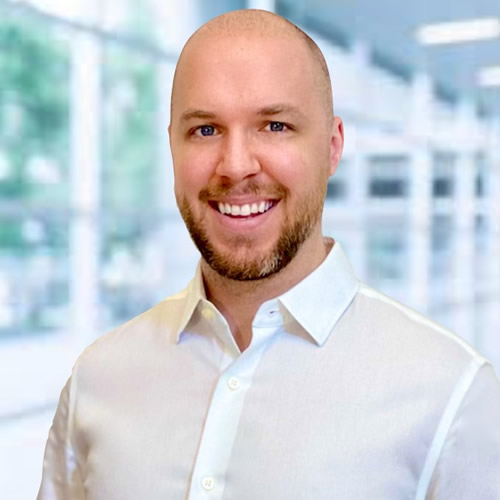 Registered Physiotherapist
Jeff Boudreau
PT, CGIMS
Jeff graduated from the physiotherapy program at McMaster University in 2012. He brings a wealth of knowledge to the team at Avita, having worked with a wide variety of patients from professional athletes to weekend enthusiasts and heavy-duty mechanics to yoga instructors. These experiences have helped him develop a collaborative and results-oriented approach to care that tailors to the specific needs of each patient.
Jeff is a Certified Gunn Intramuscular Stimulation Practitioner (CGMIS), and has obtained certifications in advanced manual therapy, soft tissue release, and chronic pain management. Rather than treating your symptoms, he works to identify the root cause of the issue and create a lasting change in the way your body functions.
Jeff developed the Posture Recovery Program at Avita for those looking to make meaningful changes to their posture. The program combines manual therapies, dry needling, and supervised exercise to help restore mobility of the spine and strength of postural muscles.
Jeff is a former university football player. During his time with the team, he sustained two significant injuries that required surgery. He understands the patient's perspective in the rehabilitative process and knows the impact that a caring and diligent therapist can have on their recovery. He strives to provide the same level of care that he received to his patients at Avita.
Outside the clinic you may find Jeff scaling a mountain, strolling the shoreline, shopping for coffee beans, or sampling a craft beer.
Ready to Take Charge of Your Health?
Contact us today to book your consultation