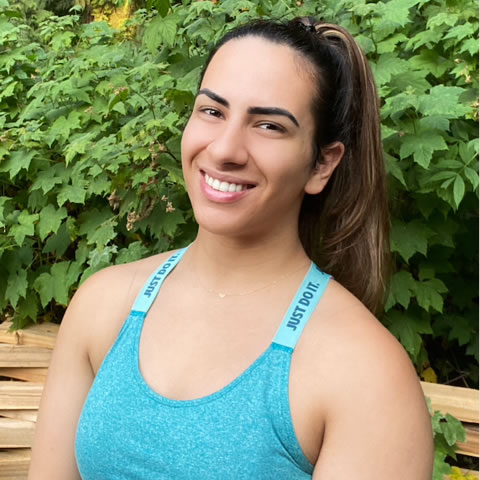 RMT
Tania Hamidnejad
Tania Hamidnejad was born in Iran, and has been living in North Vancouver since she was five. She graduated from the Vancouver College of Massage Therapy. Before massage therapy, she was studying Psychology and volunteering in the field, following her passion for helping people.
She grew up playing many sports, and was competitive in swimming, wrestling, and bodybuilding. Being a competitive athlete her whole life, massage therapy always played a big role in her recovery, injury prevention, and performance.
Tania believes in the importance of patient education. Her goal during a treatment is to get a full picture of the injury and its' root cause in order to empower patients by educating them on the matter, and giving them the homecare adjustments and exercises necessary to help with their recovery, as well as preventing future injuries.
She has experience in treating sport, and lifestyle injuries through a variety of techniques such as deep tissue massage, joint mobilizations, myofascial release, and trigger point therapy. Whether your goal is to reduce your day-to-day pain, or optimize your performance in your sport, she would like to work with you to help you achieve your goals.
When she is not at work, you can find her in a gym bodybuilding/ powerlifting, walking her dogs in the beautiful North Vancouver trails, or spending quality time with friends and family.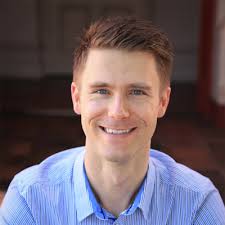 Chiropractor
Dr. Ryan Gannon
Dr. Gannon, originally from Alberta, Canada, pursued his chiropractic studies after his own success as a patient. He graduated from Macquarie University in Sydney, Australia, and has since practiced in multiple clinics in Vancouver and Scotland as well as Australia.
Always striving to find new ways to help patients recover from their injuries, Dr. Gannon utilizes multiple treatment therapies and assessment modalities including: Active Release Technique (ART), Instrument Assisted Soft Tissue Therapy, Joint Manipulative Therapy, Kinesiology Taping, Selective Functional Movement Assessment (SFMA) and the Functional Movement Screen (FMS).
Furthermore, he places great emphasis on the neuromusculoskeletal rehabilitation of both acute and chronic issues, addressing the underlying functional insufficiencies prevalent in many cases. These skill sets have allowed for great success working in general practice as well as in his area of special interest which focuses on athletes. He considers himself very fortunate to have been associated with several great sports clubs and numerous individual athletes, allowing him to manage the cases of athletes ranging from national champions (Tae Kwon Do; Bodybuilding) and Olympians (Basketball), to up-and-coming development squad participants (Swimming; Cricket; Australian Rules Football) as well as the die-hard weekend warriors.
In his spare time, Dr. Gannon enjoys a variety of outdoor activities and assists sporting organizations with injury prevention and management. These days, however, most of his activity comes from keeping up with his daughter.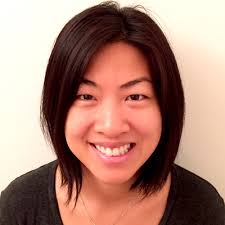 RMT
Kristel Pearce
Kristel is originally from North Vancouver, BC she is a graduate from the Vancouver College of Massage Therapy. Her background includes working in the high-tech field of human resources and a BA in Psychology. She discovered her interest in health care and massage therapy after realizing how much massage had helped her with a repetitive strain injury.
Kristel enjoys treating a wide variety of people and conditions and is experienced in pregnancy massage, geriatrics, neurological conditions, postural dysfunction, repetitive strain injuries, and other Orthopedic conditions. She employs a variety of techniques in her treatment plan based on individual needs which include Swedish, myofascial release, trigger point therapy, joint mobilization, muscle energy techniques, and lymphatic drainage.
In her spare time, Kristel enjoys reading, cooking, climbing, swimming, and spending time with her family.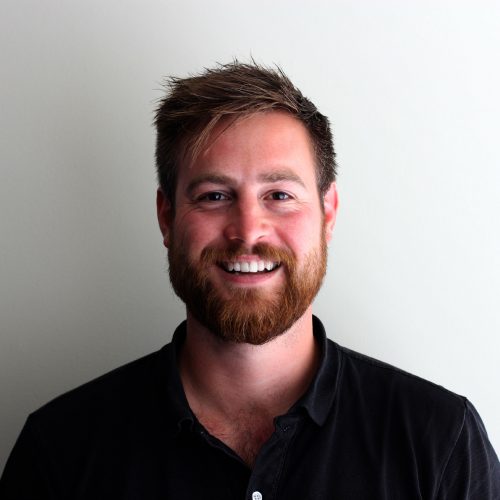 Registered Physiotherapist
Collin Kirby
Collin is originally from Quesnel, BC, he completed his Bachelor of Science majoring in Kinesiology at the University of Victoria then received his Master's in Physical Therapy at the University of British Columbia. Collin found his passion for rehabilitation while working as a Kinesiologist in Victoria and immediately knew physiotherapy was the career for him.
Collin is dedicated to continuing his education to provide the best possible care for his patients. He has completed certification in Soft Tissue Release, Advanced Orthopaedic Manual and Manipulative Physiotherapy, Level 1, and IMS: Intramuscular Stimulation.
Collin uses many different methods to help his clients reach their goals. These include manual therapy, soft tissue release, taping, education, intramuscular stimulation (IMS), functional, and personalized exercise prescription. His goal is to provide a safe and effective return to daily activities, sport, and ultimately a pain-free lifestyle. Collin's experience and interests also include treating postural dysfunction, post-operative rehabilitation, post motor vehicle accident rehabilitation, orthopaedic and neurological rehabilitation, neck pain, back pain, and chronic pain. Collin looks forward to meeting and treating new clients of all ages and backgrounds.
In his spare time, Collin enjoys staying active by playing many sports, including; downhill skiing, football, cricket, softball, and cycling.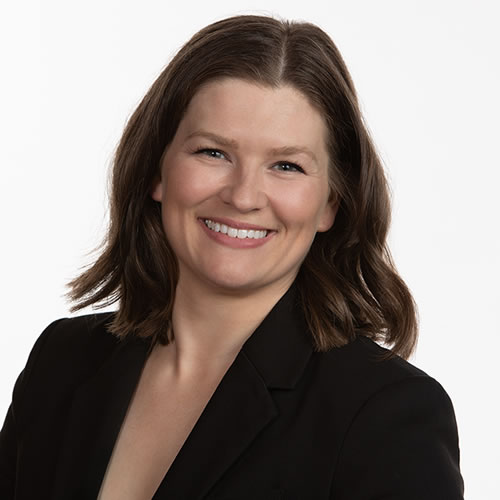 Chiropractor
Dr. Rachel Rottger
Dr. Rachel Rottger is originally from Alberta and obtained a Bachelor of Physical Education with a concentration in sport performance from the University of Alberta. After working for several years as a personal trainer, strength and conditioning coach, and a registered kinesiologist in rehabilitation, she continued her education at Palmer West Chiropractic College in San Jose, California. She most recently worked in a multidisciplinary clinic in Western Washington and is excited to return to Canada to practice in North Vancouver at Avita Health & Massage Therapy Center.
Dr. Rottger uses movement pattern analysis to improve function and ultimately keep patients active and doing what they love. Dr. Rottger combines various technique systems including Graston, Active release techniques (ART), chiropractic manipulative therapy, and rehabilitation exercises. A key component of her treatment includes teaching and refining movement fundamentals including, but not limited to squatting, hip hinging, humeroscapular glide, and core bracing.
In her spare time, Dr. Rottger enjoys hiking and weightlifting with her fiancé, and is looking forward to exploring the North Vancouver area.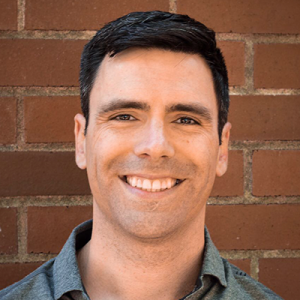 Registered Physiotherapist
Andrew Flynn
Andrew graduated with a Masters of Physiotherapy from the University of British Columbia and loves being a physiotherapist.
His treatment style empowers people to take charge of their health. Treating primarily through education, manual therapy techniques, and exercise prescription, Andrew is also trained in Intramuscular Stimulation (IMS). He sees people with a wide variety of conditions and injuries and has a special interest in shoulders and arthritis having personal experience with both shoulder dislocations and inflammatory arthritis management.
In his spare time, Andrew enjoys golfing, traveling, and playing games in the company of friends and family.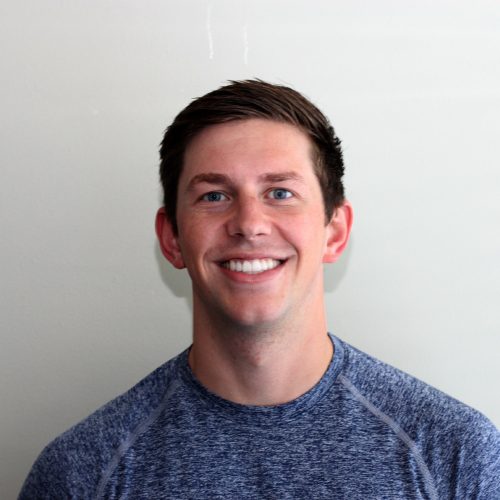 RMT
Derek Sherk
Derek is originally from North Vancouver, BC where he graduated from the Vancouver College of Massage Therapy. Before following his passion to become an RMT he played varsity level soccer. He has worked in Pilates studios, gyms and clinics. Through all his experiences he has gained respect for working on the mind and body as a whole.
He has had experience treating sport and lifestyle-related injuries. He uses a variety of techniques including trigger point therapy, myofascial release, and deep tissue massage therapy. He puts a strong emphasis on teaching his patients exercises and self-care so that they have the tools to continue along their wellness journey.
He enjoys working with the other practitioners in the clinic allowing for his patients to get cross-modality care. When a patient gets treated by a physiotherapist or chiropractor, he works with the other therapist to develop a well-rounded treatment plan best suited to the patients' needs.
In his spare time, Derek likes to work out, play soccer, hike, camp and always be active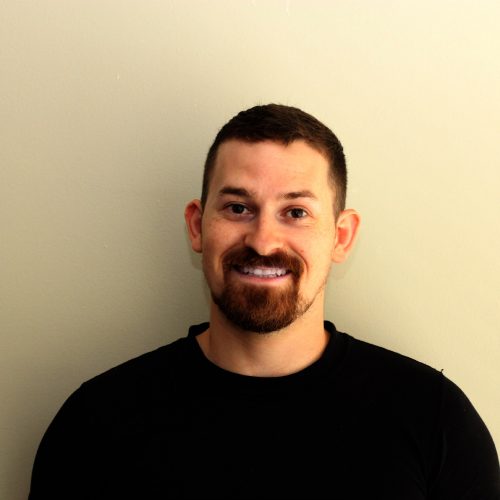 RMT
Thomas Williams
Thomas is originally from Surrey, BC, he graduated from the Vancouver College of Massage Therapy. Post-graduation he released a case study on eye-strain related headaches and the benefits of Massage Therapy. Through this research, he gained tremendous experience in how to best deal with the different types of eye strain and headaches.
He is an extremely well-versed RMT who knows how to accommodate the pressure and intensity of his massage to best suit an individual's needs. Working with patients who seek relaxation, deep tissue, sports massage, trigger point therapy, and myofascial release. He has had great success in treating and reducing muscle pain, limited range of motion, headaches, stress, strains, and sprains. He is a caring and genuine massage therapist, who is passionate about what he does and wants to see his clients follow their road to recovery.
In his spare time, Thomas has done extensive traveling, living in countries like Japan, Australia, New Zealand, and visiting many others experiencing other cultures and the natural beauty of other countries. He also enjoys gaming and spending time with his beautiful god dog daughters. Even when he is extremely busy he always finds time to bake with mom and grandma learning from the best.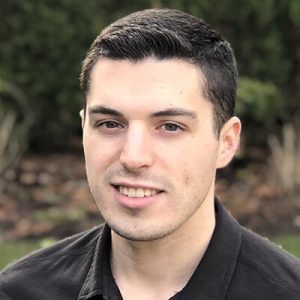 Registered Physiotherapist
Adrian Perez
Adrian is originally from Vancouver, BC, where he completed his Masters of Physical Therapy at the University of British Columbia, and his Bachelor of Science in Biopsychology at the University of Victoria.
He has recently completed his Level 1 of Advanced Orthopaedic Manual and Manipulative Physiotherapy and plans to continue his education in this area to provide the best care possible to his patients. He is also a certified provider of custom orthotics providing foot and gait analysis.
He has experience working in a wide range of areas including athletic injuries, chronic pain conditions, neurological conditions, and geriatric health. He uses the most up to date evidence-based approach that includes a combination of manual therapy, patient education, Intramuscular stimulation (IMS) and individualized exercise prescription.
In his spare time, Adrian enjoys playing soccer, snowboarding, weightlifting, and anything outdoors. He also has an appreciation for cooking and nutrition. Adrian welcomes and looks forward to working with new clients from all backgrounds with various conditions.
Clinic Director
Peter Bachmann
Peter is a Clinic Director and co-owner of Avita Health and Massage Therapy Center, along with his wife Tanya. Peter started Avita in 2001 and was a practicing RMT for many years until he gave up seeing clients in order to focus full-time on the clinic. He has a university degree from Wilfrid Laurier University, where he focused on Psychology and Business. He is also a certified Life Coach.
The vision behind Avita was to create a unique rehabilitation clinic that would make a real positive difference in the community and in people's individual lives. The goal remains to combine excellent "one on one health care" with the best in customer service. Peter believes that clinic culture is everything. All Avita teammates are chosen for their passion for caring for others. Having a positive dynamic begins within the clinic team and then extends outward to our valued clients.
When Peter is not involved in the clinic, he has a passion for outside activities including traveling, tennis, boating, working out, personal development, and being a soccer/field hockey/swimming Dad. Above all, he loves spending time with his wife Tanya and their two amazing daughters.
Clinic Director
Tanya Bachmann
Tanya is a Clinic Director and co-owner of Avita Health and Massage Therapy Center, along with her husband Peter. Tanya graduated from the Canadian College of Massage Therapy and practiced as a very successful and effective RMT for over 20 years. Although she has been forced to cut back on her hands-on work, she still has a passion for clients and for making a positive difference in people's lives. She now spends much of her time at the clinic, working with the clinic Practitioners and Admin team, trying to create the very best clinic experience possible, for residents of the North Shore, and beyond.
Tanya is an integral part of the Avita story. She is the "people person" at Avita. Her incredible energy and her love of interacting with both clients and staff, when combined with her organizational ability have been, and continue to be so much of the reason behind Avita's success.
When Tanya is not in the clinic, she has a full schedule running her daughters to their many sporting and extracurricular events. She is passionate about her family and loves being outdoors, hiking, playing tennis, biking, traveling, watching her girls play their sports, and spending time with friends.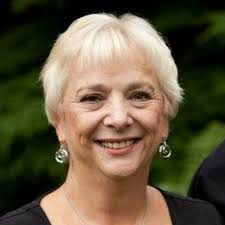 Office Manager
Pat Sanders
I have been with Avita for about 13 years, and love my job as the Office Manager. I am married with 4 kids and 6 grandbabies. I love spending time with our family camping and we love to travel, we also have two cats.
I have done many jobs in my time before Avita, trained as a dental assistant, worked in a car dealership, ran my own manufacturing business Strawberry Patch for over 20 years. My coming to Avita is like having another family, from the owner's Peter & Tanya to all the staff I work with makes coming to work a joy.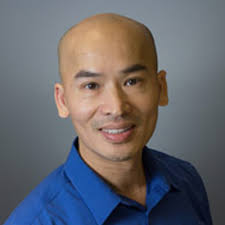 Acupuncture
Richard Zhang
Richard Zhang was originally born in Vietnam but moved to Canada at the age of 14. His parents were both medical doctors when they previously lived in China. Richard graduated from Simon Fraser University and BCIT, with a Chemical Science Diploma. His background in Chemistry combined with the influence of his parents, motivated him to pursue a career in Traditional Chinese Medicine as a TCM Practitioner. He graduated from the Traditional Chinese Medicine College of Vancouver in 2007, and obtained Diplomas in both Acupuncture and Herbology. Richard furthered his studies by getting additional hands-on experience at PengShang Hospital in GaungXi.
Richard's blended cultural upbringing, family influence, and educational background have given him a broad set of skills and a unique mindset. He draws from these in order to help clients to achieve and to sustain harmony, longevity, and vitality.
Richard's Techniques:
Traditional Acupuncture. Fine stainless steel needles are inserted into specific points of the body, in order to assist in the correcting a variety of ailments
Cupping: this technique utilizes round suction cups which are applied to large muscle areas (such as muscles of the back), in order to increase blood circulation to a desired area
Massage: some light massage is used to help in loosening up tight muscles, increase blood flow and help with relaxation
Acupressure: this technique utilizes various devices, elbows, and hands, in order to apply pressure to targeted TCM acupuncture points of the body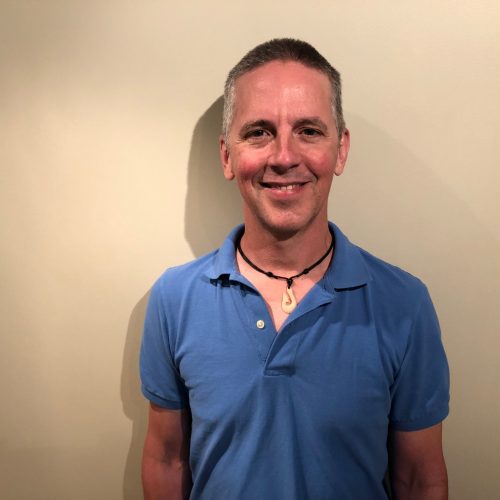 RMT
Richard Phillips
Richard is originally from North Vancouver, BC where he studied for his RMT accreditation at the Vancouver College of Massage Therapy. He has always had a special interest in health and wellness with a passion for helping his clients get back to a healthy and full life.
After graduation he went on to study Craniosacral Therapy, Management of TMJ (Jaw) Dysfunction, Instrument Assisted Soft Tissue Mobilization, and Soft Tissue Release Technique. Through continuing his education, he gained and explored new knowledge about the underlying anatomy and physiology of the human body.
In his spare time, Richard likes to paddleboard, mountain bike, and motorcycle.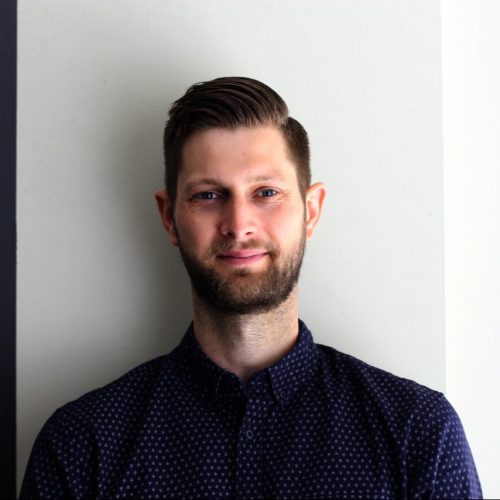 Registered Physiotherapist
Dimitri Naef
Originally from Nelson, BC, Dimitri left the Kootenays to pursue his goal of becoming a Physiotherapist by attaining a Bachelors degree in Kinesiology and a Masters Degree in Physical Therapy at UBC.
Since completing his formal education, Dimitri has been dedicated to helping people recover from injuries from head to toe. In addition to more common conditions, Dimitri also has significant experience in concussion management and vestibular disorders. Having worked in specialized concussion clinics Dimitri is uniquely positioned to help individuals recover from concussions and all of the associated symptoms.
No matter the condition, Dimitri brings a laid back, empathetic, and honest approach to his practice, where he believes strongly in patient centered, evidence based care, continually working with patients to identify the actions they can take for their personal well-being.
Dimitri is certified in IMS, and has also completed the following continuing education courses:
– Concussion Management Workshop levels 1 & 2 with Shannon McGuire
– National Academy of Neuropsychology Symposium on Concussion Management
– Vestibular Therapy Training with Bernard Tonks
– Chronic Pain Management Certification with Bahram Jam
– Lynn Watson Shoulder Course level 1 & 2
– Adam Meakins Shoulder Rehab
– Jill Cook course on Tendinopathy Management
– Orthopaedic Manual Therapy Level 1
– Mulligan Technique
– Active Release Techniques
In his spare time, Dimitri is an avid soccer player and outdoor enthusiast (isn't everyone in North Vancouver!?), spending time camping, hiking and snowboarding.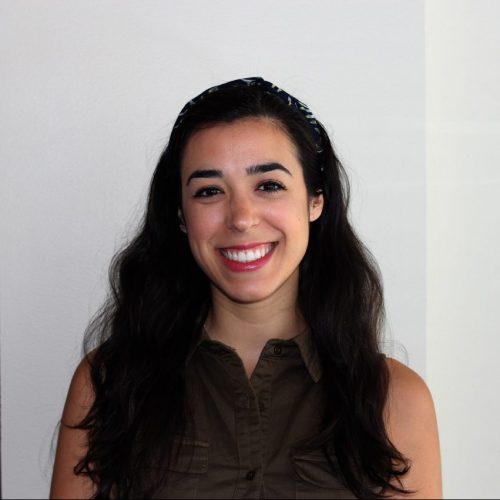 Customer Care Specialist
Mandy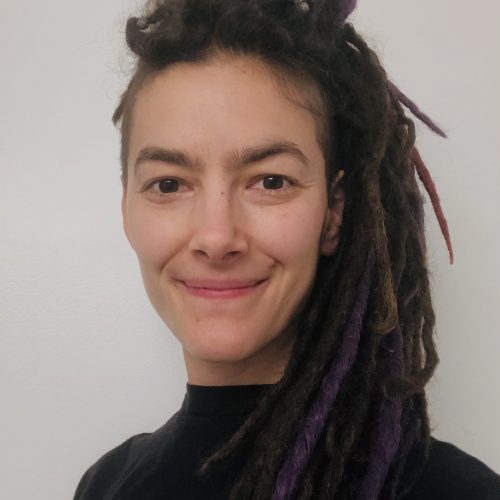 RMT
Carmen Merkel
Carmen is a graduate of the Vancouver College of Massage Therapy. She believes that manual therapy is a powerful tool in preventative mental and physical health care, and is honoured to support her patients where they are at on their health journey. Her yoga background has taught her the value of holding space and creating a supportive environment for all individuals.
She has a special interest in women's health and has taken continuing education in chronic pain, pregnancy and female pelvic health. Carmen uses a variety of techniques to work with clients tissue, depending on their comfort and treatment goals, including myofascial release, deep tissue, Swedish massage and joint mobilizations.
Carmen is no stranger to overuse injuries having been an endurance athlete most of her life, competing in ultra trail running and marathon paddling events. Her true love is rock climbing and her favorite places on earth are remote alpine ridges.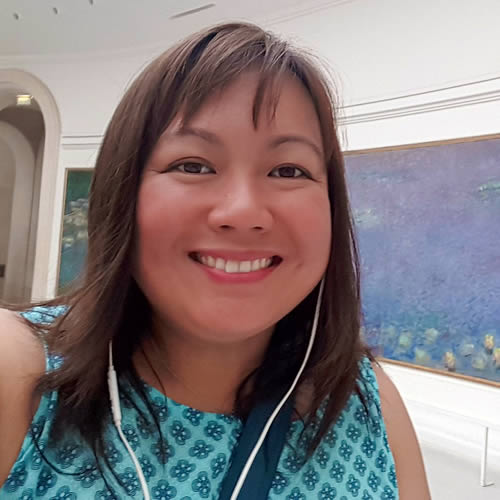 RMT
Joanne Santos
Joanne is a proud graduate of West Coast College of Massage Therapy.
She would love to help alleviate stress, tension, pain, or help restore function, and make a difference to a person's quality of life.
When she is not at work, you will find her hiking to waterfalls and viewpoints, taking pictures, traveling on a new adventure, or spending time with family.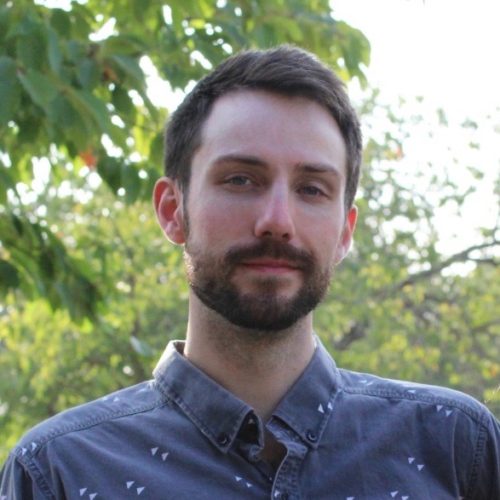 RMT
Riley Knowles
Riley is a proud graduate of Vancouver College of Massage Therapy. He is passionate about pain-free living and works with the client to achieve their unique treatment goals. This is done through careful assessment and tailored delivery of therapeutic techniques. He strongly believes in empowering his clients with practical home-care strategies, while nurturing genuine interest and appreciation for the human body.
Being quite active from a young age and having many years of experience in the Trades industry, Riley has always appreciated the beauty of physical work. Also, working within the Floating industry gave him a keen insight into the human nervous system and the mind-body connection. These experiences drew Riley to a rewarding career in massage therapy and now inform his practice.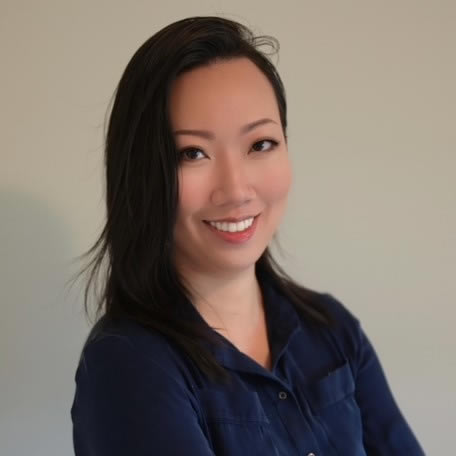 Registered Physiotherapist
Aly Huang
Aly has extensive experience treating a variety of orthopaedic conditions. She's also passionate in helping patients with pelvic floor conditions such as prolapse, incontinence and peri-natal care. Aly has obtained the highest diploma in Advanced Orthopaedic Manual & Manipulative Therapy as well as post graduate training in Women's Health. She has international experience in treating & conditioning dancers from the Swedish Royal Ballet. Aly is also certified in Acupuncture, Graston & is a certified Orthotic provider. She enjoys treating people of all ages and activity levels, her treatment involves determining precipitating factors leading to dysfunction/injury. Aly helps patients reach their goals with manual therapy, needling, corrective exercise and education.
Outside of work she's busy running after her twin toddlers and enjoying the beautiful outdoors on the north shore.

我们有会说中文的物理医疗师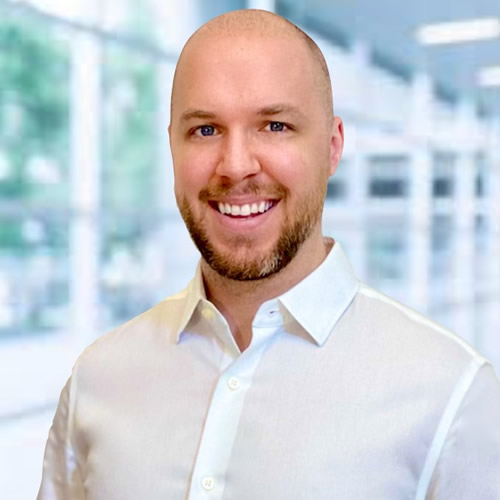 Registered Physiotherapist
Jeff Boudreau
PT, CGIMS
Jeff graduated from the physiotherapy program at McMaster University in 2012. He brings a wealth of knowledge to the team at Avita, having worked with a wide variety of patients from professional athletes to weekend enthusiasts and heavy-duty mechanics to yoga instructors. These experiences have helped him develop a collaborative and results-oriented approach to care that tailors to the specific needs of each patient.
Jeff is a Certified Gunn Intramuscular Stimulation Practitioner (CGMIS), and has obtained certifications in advanced manual therapy, soft tissue release, and chronic pain management. Rather than treating your symptoms, he works to identify the root cause of the issue and create a lasting change in the way your body functions.
Jeff developed the Posture Recovery Program at Avita for those looking to make meaningful changes to their posture. The program combines manual therapies, dry needling, and supervised exercise to help restore mobility of the spine and strength of postural muscles.
Jeff is a former university football player. During his time with the team, he sustained two significant injuries that required surgery. He understands the patient's perspective in the rehabilitative process and knows the impact that a caring and diligent therapist can have on their recovery. He strives to provide the same level of care that he received to his patients at Avita.
Outside the clinic you may find Jeff scaling a mountain, strolling the shoreline, shopping for coffee beans, or sampling a craft beer.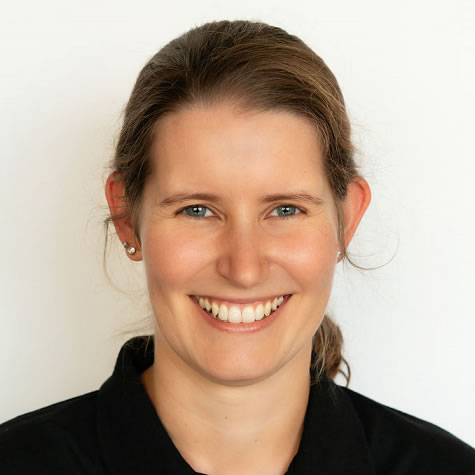 RMT
Susan Bosch
Originally from South Africa, Susan pursued a career in finance for several years, until her desire to help others live their best life and her own experiences in recovering from sporting injuries led to her interest in therapeutic massage. She graduated from the Vancouver College of Massage Therapy in 2020.
Susan is passionate about partnering with her patients in their journey back to a healthy, active life. She's a firm believer in treating the whole person, not only their condition, and takes time to hear her patients' story in order to better understand what treatment will best suit them.
Starting with a comprehensive assessment and employing a variety of modalities including neuromuscular and Swedish techniques, fascial and trigger point release, PNF stretching and joint mobilization, Susan enjoys the challenge of treating different types of pain and injury and helping patients achieve their goals.
Outside of the clinic Susan thrives on long-distance running, loves spending time in the mountains hiking and camping, and carries a book with her wherever she goes.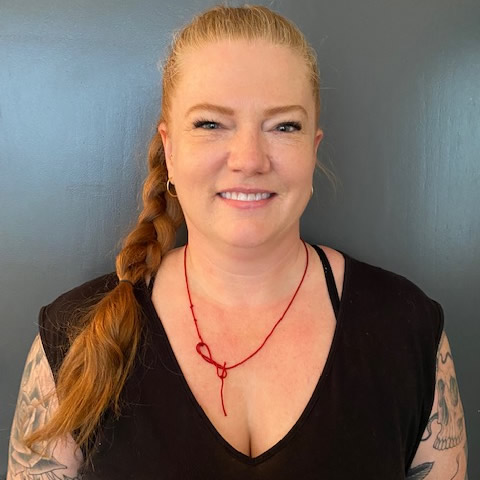 RMT
Patricia(Erin) McCutcheon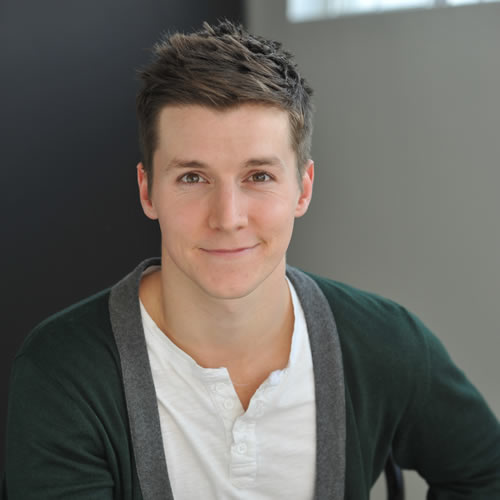 RMT
Colin Sheen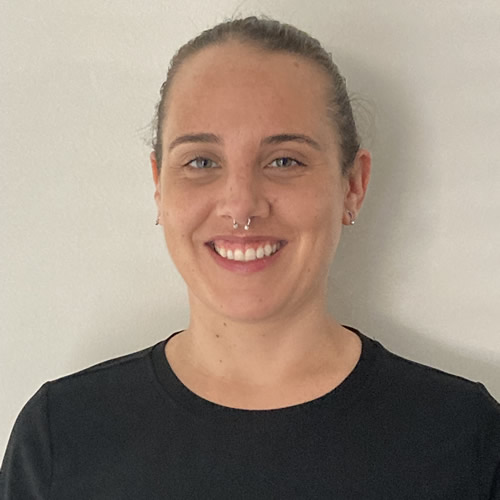 RMT
Opale Goguen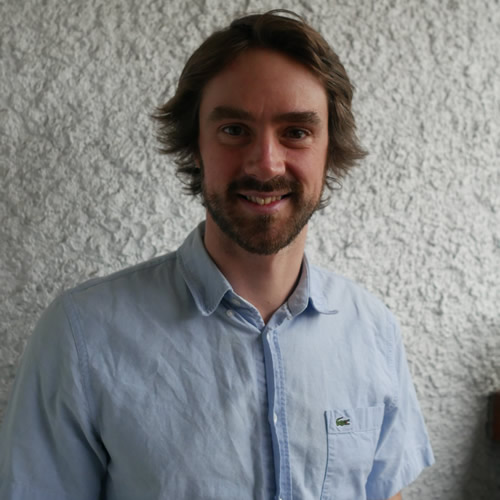 Registered Physiotherapist
Julien Anderson Nadeau
Julien completed his Masters in Physiotherapy at the University of Sherbrooke in Quebec. Since then, he has accumulated over 8 years of experience treating a wide variety of musculoskeletal conditions in the private sector.
His approach combines manual therapy, soft tissue release, patient education and specific exercise programs. He is a firm believer that these exercises not only help achieve his patients goals, but also help maintain long term benefits from his treatments.
In addition to dealing with the typical conditions seen by most physio, he also provides advanced treatments of the TMJ (jaw) joint and of multiple types of headaches linked to that area. He is also very familiar with injuries related to rock climbing, which is one of his passions.
His other passions include playing music and exploring the backcountry, whether it's in hiking boots, on a splitboard or on a mountain bike.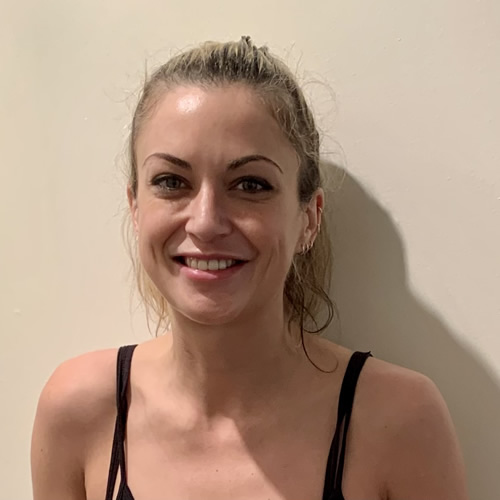 RMT
Monica Addy
Monica graduated from the Vancouver College of Massage Therapy in 2010. She specializes in deep tissue massage, Swedish and myofascial massage, neuromuscular therapy, sports massage and migraine management. She also has extensive experience in prenatal massage therapy. Her goal as a therapist is to create a session specific to each client's individual needs. She believes massage therapy is an integral treatment in the preventative care, maintenance and rehabilitation of the musculoskeletal system.
Massage therapy enhances health through pain control, improved circulation, stress reduction and an overall feeling of well-being. Monica is passionate about helping clients find themselves and their ability to heal from within, which in turn make her treatments as effective as possible.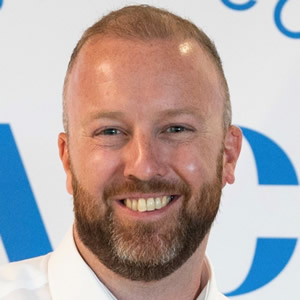 RMT
Simon Gilmartin
Simon is originally from Ireland and he moved to Canada in 2016. Prior to becoming a massage therapist and graduating from Vancouver College of Massage Therapy, he studied Hotel and Catering Management and spend many years within the hospitality industry. Throughout his experiences and travels, Simon has enjoyed working in multidisciplinary teams and has gained the respect and appreciation of his colleagues and clients.
Simon has experience treating various conditions including headaches, strains, sprains, frozen shoulder and sports recovery during his internships. He treats using a range of techniques depending on the condition presented, these include deep tissue, myofascial release, trigger point therapy and neuromuscular techniques. He also places emphasis on client centered care, which encompasses a holistic approach to care that goes beyond the allocated time in the appointment. Simon is looking forward to building his practice at Avita health and utilizing the expertise of the different disciplines such as physiotherapists, chiropractors, and other RMTs to continue to provide his clients with the best treatment options.
In his free time, Simon enjoys all that beautiful BC has to offer including golf, soccer, snowboarding, and hiking. Simon believe is healthy minds in healthy and active bodies.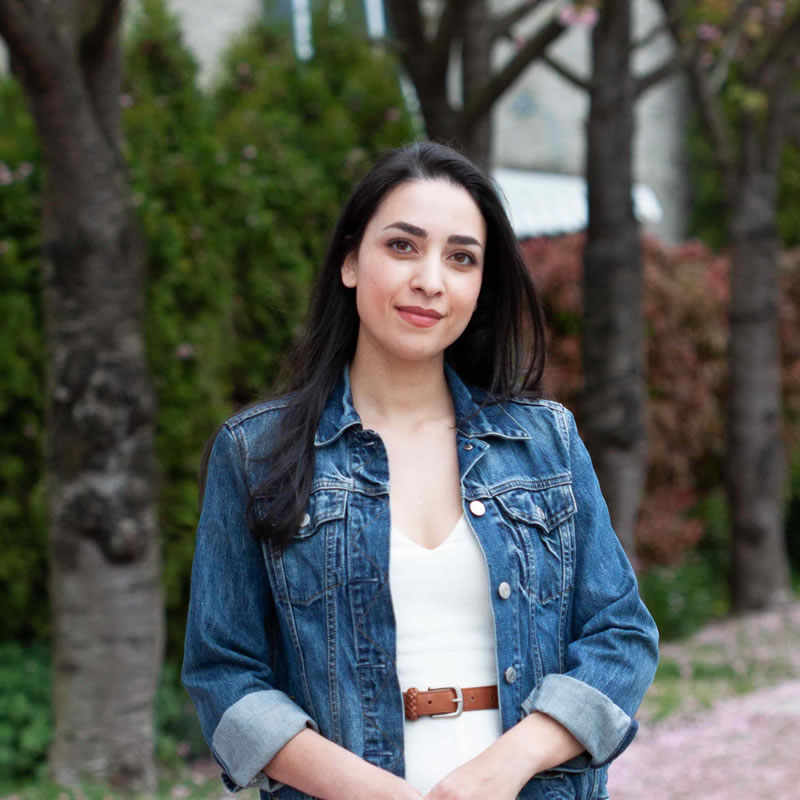 Registered Clinical Counsellor
Saman Khan RCC
I'm a passionate and dedicated clinical counselor with a decade of experience in helping clients overcome life's challenges and find their path to personal growth and well-being. As a Farsi-speaking Iranian immigrant, I bring a rich and diverse background to my practice, and I have worked alongside diverse clients in post-secondary, hospital, and community settings.
In my practice, I strive to create a warm and grounded space where you can explore your emotions and experiences freely. I deeply value authentic human connection and aim to build relationships based on mutual respect, dignity, and choice. Together, we will create a therapeutic environment that fosters trust and promotes growth.
My areas of specialization encompass a wide range of concerns, including:
anxiety
depression
grief and loss
life transitions
relationship challenges: romance, friendships, and family
relational and intergenerational trauma
cultural identity (including newcomer, immigrant and refugee issues)
sexuality and gender identity
self-worth and personal growth
high-stress careers and burnout
I offer complimentary 15 minute discovery phone calls where you have the opportunity to "meet" me and share what you would be interested in dealing with, as well as ask any questions or discuss any concerns that you might have. There is absolutely no obligation to book a session after the discovery call. Counselling is a very personal process and it's important to have the right fit.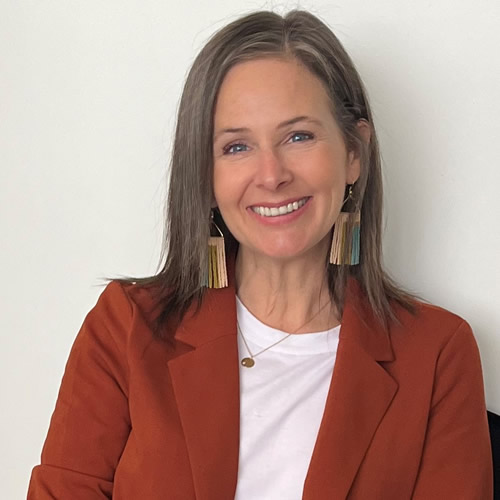 Clinical Counsellor
Sheri Schupsky
Sheri is a Professional Clinical Counsellor who uses a person-centered, non-judgemental, empathetic, and holistic approach in her counselling. Sheri focuses on helping others to overcome life challenges. Her particular counselling interests center on anxiety, feeling "stuck" in undesirable or unhealthy patterns, working with children (including ADHD), and couple's counselling. Sheri is a calm presence who walks with her clients through life's challenges and empowers them to live a stronger and freer life. The modalities used will vary and include DBT (Dialectical Behavioural Therapy), CBT (Cognitive Behavioural Therapy), and Somatic and Trauma informed counselling.
Sheri also holds two extra certifications; Wellness Counselling and Life Coaching, and is studying with the Gottman Institute, for Couples Therapy. Sheri is a mother of two adult children and in her spare time she enjoys hiking, reading or spending time with loved ones. She loves to travel and enjoys anything outdoors.
A note from Sheri: "Hey everyone, I am Sheri and I would love to offer the opportunity for a complimentary 15-minute discovery call with you to learn about what you are hoping to deal with and to answer any questions or concerns that you may have. Not all people are a natural fit for working together, and that is absolutely okay. There is no obligation to book a session after the discovery call. Just as we tend to gravitate to some friends and not others, the same applies in choosing a counsellor. So, let's make sure that you get the counselling and comfort that you need. It can feel like a vulnerable task to start the journey of counselling, and if you are here, you have already made the first step. Please reach out to me and let's start bringing about positive changes in your life!"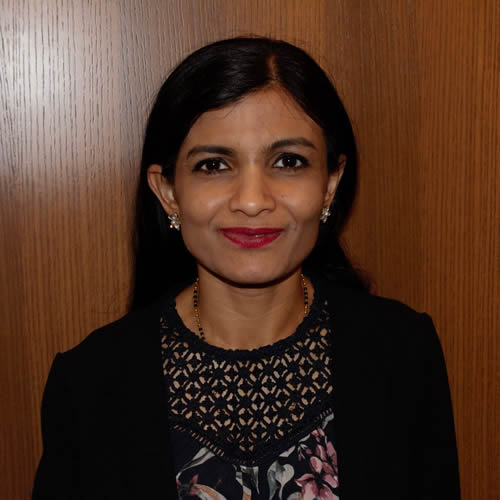 Client Care Specialist
Sobika Sriskandarajah
Client Care Specialist
Maria Vittorio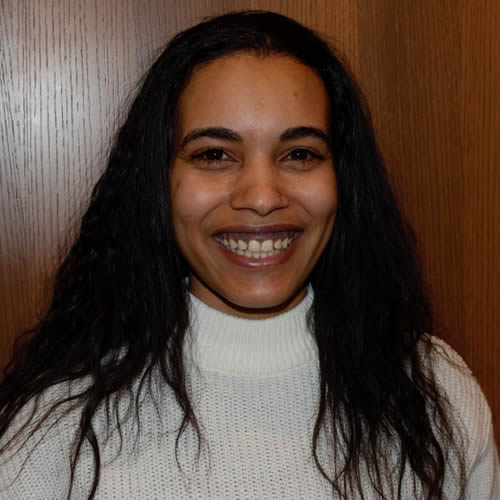 RMT
Karima Baptiste-McCann
Karima was born and raised in Vancouver BC. She graduated from the Kootenay Columbia College of Integrative Health Sciences in Nelson, BC in 2020. She is passionate about her work as an RMT and striving to make a difference in all her clients' quality of life.
She has been passionate about massage from a young age and, after a gymnastics injury at the age of 8, quickly learned the power of manual therapy and how integral it is to recovery and everyday function. She strives to help clients alleviate stress, reduce pain, and improve mobility and function through thoughtful, client-centered care to everyone she has the opportunity to meet in her practice.
When she's not working or spending time with her loved ones; she loves listening to music, dancing, singing, hiking, camping, paddle boarding, and soaking in as much sunshine as possible.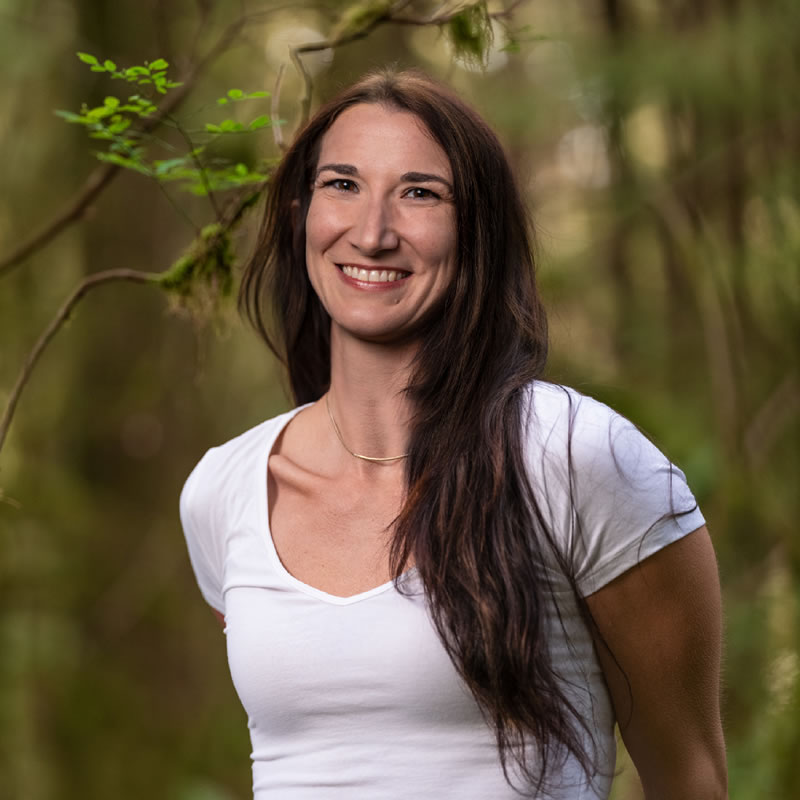 RMT
Jessica Howell
Jessica was born and raised in North Vancouver. Her infinite joy of learning and inherent desire to encourage the wellbeing of others drew her into the health field.
Jessica is an honours graduate of the Vancouver College of Massage Therapy. She strives to provide a supportive environment and compassionate rapport within individually tailored treatments for her clients. As an advocate for mental health, she employs the use of neuro-physiological ROODs techniques to synthesize a mind-body connection. Jessica utilizes a combination of Swedish massage, myo-fascial, muscle energy and neuromuscular techniques, joint mobilizations and trigger point release.
Behind the scenes, Jessica spends her time climbing mountains with her German Shepherd Maximus, dancing, creating art and working in the technical live event industry.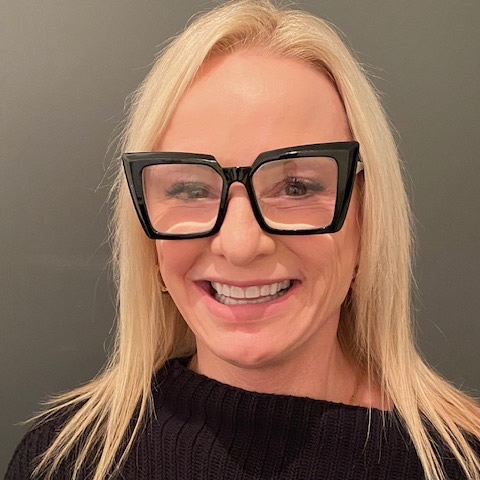 Client Care Specialist
Lisa Marshall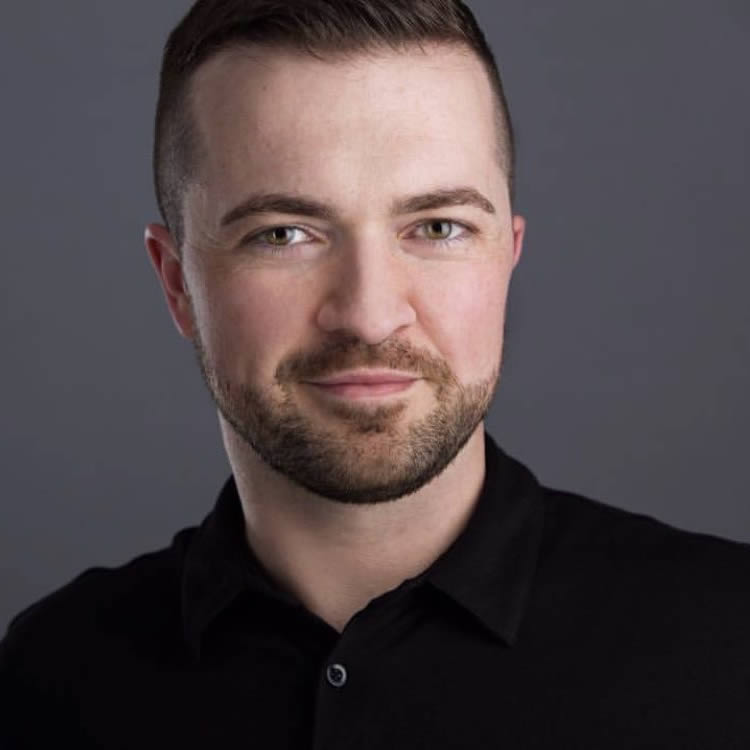 Registered Physiotherapist
Peter Kosheluk
Peter Kosheluk holds a Bachelor of Science degree in Physical Therapy from the University of Saskatchewan, which he completed in 2006. Since that time he has focused on musculoskeletal physiotherapy, working with individuals across the age spectrum who are experiencing pain or dysfunction, whether it be acute or chronic in nature. He has experience with injuries affecting all areas of the body and stemming from a variety of causes. His post-graduate training has involved a variety of fields including manual therapy (certifications from Canadian and Australian programs), movement analysis & training, dry needling (certifications from South African, British, and Canadian institutions), and male pelvic health.
His treatment philosophy is one of collaboration with a focus on helping individuals determine the source(s) of their complaint, so that they can actively work to eliminate or alleviate it, in order to function at their greatest potential. He is a firm believer that prevention of re-injury and active management are vital components of any rehabilitation program. As such, he incorporates a thorough assessment of the problem at hand (including movement analysis globally & locally at the area of complaint) and education regarding such with advice on relevant lifestyle and activity modifications. Exercise prescription (complaint-specific regional & pertinent global exercises), manual therapy (joint mobilizations & manipulations, soft tissue mobilization, nerve mobilization) and dry needling are also integrated into care as dictated by the individual's situation at hand and their goals for recovery.
Peter believes that a holistic approach to recovery is the most beneficial and effective strategy and also appreciates opportunities to work in collaboration with other care providers. A team approach works best!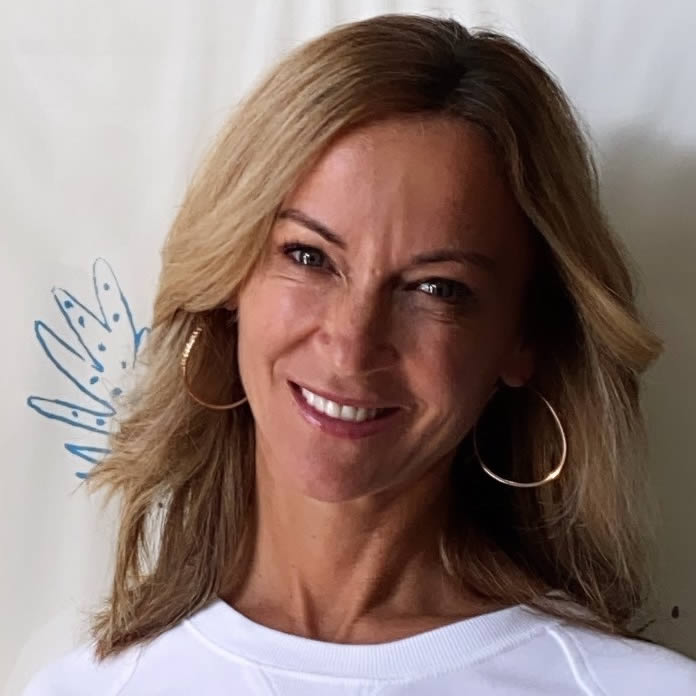 RMT
Claudia Pasavel
My name is Claudia Pasavel, and I'm originally from Romania. I lived in London Ontario since 1997 but moved to North Vancouver in 2022. I'm passionate about Anatomy , Physiology, Philosophy, and I love nature. I've been trained in, and taught yoga in London on for 13 years. As an RMT, my commitment is to help you to live an active life without soft tissue discomfort! Besides hands on treatment, I'm trained in alternative techniques like " Graston", which is a form of "scraping " scar tissue to aid in proper alignment and healing. Overall, I like to work together with my clients to help them achieve the best outcomes for their health!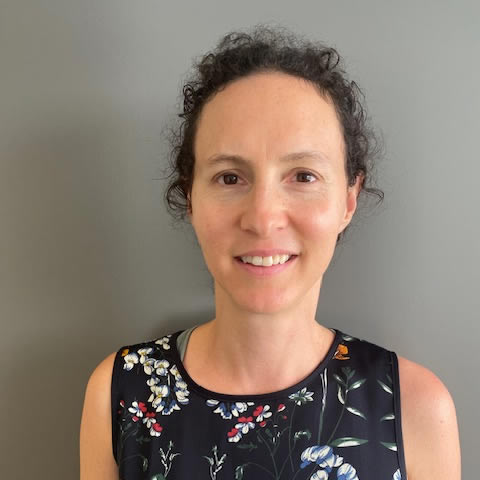 RMT
Erin Frost
Erin was born and raised on the North Shore. She graduated from the West Coast College of Massage therapy's 3000-hour massage diploma program in 2005. She enjoys working with a variety of people/conditions from the weekend warrior to Iron Man competitors.
Her first experience with alternative therapies began after being in a major car accident as a child. She learned then how effective they were at helping her regain function and reduce pain. She likes to work with people to attain their goals and is a huge believer in the mind-body connection when it comes to pain.
Erin uses a combination of deep Swedish, myofascial and trigger point release, muscle energy technique, and joint play during her treatments.
When not at work she enjoys spending time in the outdoors be it hiking, trail running, skiing, and snowshoeing. She also loves to travel.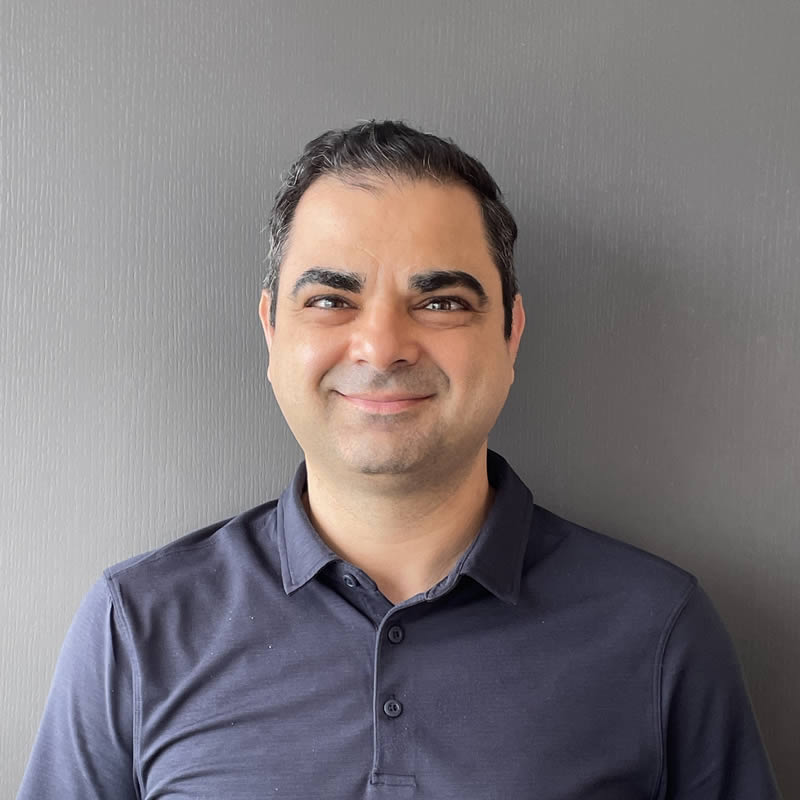 RMT
Ali Dashti
Ali is a registered massage therapist (RMT) who specializes in various massage techniques, including myofascial release, trigger point release, neuromuscular therapy, dynamic release, joint mobilization, Swedish massage, and Manual Lymphatic Drainage (MLD) techniques. Understanding that every individual is different, Ali takes the time to listen to patients' needs, assess their condition, and develop customized treatment plans. In addition to a professional practice focused on improving patients' well-being, Ali enjoys reading, playing soccer, and going to the gym during free time. Ali looks forward to customizing your treatment and working together to help you achieve optimal health.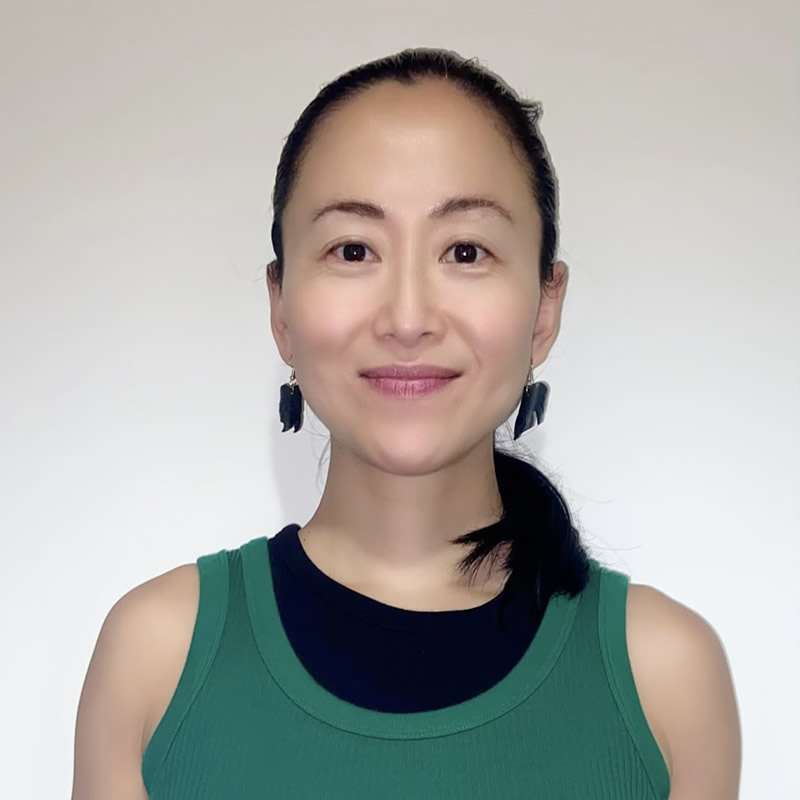 RMT
Jie Man
As a Registered Massage Therapist, Jie focuses on addressing patients' individual needs in a warm and safe environment. Jie believes in the importance of listening to our bodies and respecting their needs, which is why she varies techniques such as myofascial release, trigger point release, neuromuscular therapy, dynamic release, joint mobilization, and Swedish massage to help slow down the mind and improve physical and mental wellness.
Jie graduated with honors from Vancouver College of Massage Therapy and is a certified yoga instructor with experience teaching seniors and children. Jie has extensive training in orthopedic assessment, home care, and treatment planning skills, allowing her to help with specific issues, injuries, pathologies, and orthopedic conditions.
In her spare time, she enjoys painting, practicing yoga, listening to music, and traveling. She also enjoys helping his partner with his bees and garden and playing with her ragdoll cat, Osmi, on the splendid North Shore.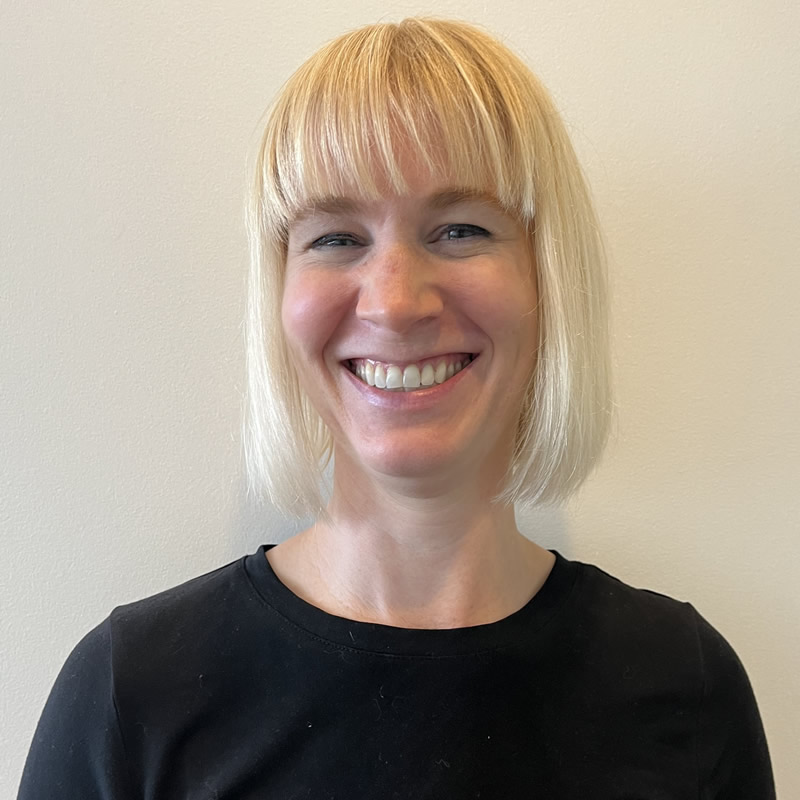 Registered Physiotherapist
Nicole Slade
Nicole Slade graduated from the University of Brighton in the United Kingdom, in 2020. Prior to this she completed a degree in Archaeology in 2011 at Simon Fraser University. After injuring her back while working as a consulting archaeologist, she because interest in physical rehabilitation.
Nicole has experience treating pelvic floor dysfunction, urinary incontinence, low back pain, fibromyalgia, persistent pain, orthopedics, and work ergonomics.
She has completed training in trauma sensitive approaches, as well as Pelvic Health Solutions Level 1 and 2 focussing on assessment and treatment of all genders experiencing urinary incontinence and pelvic pain.
Nicole practices patient-centered care and believes in educating her clients, while working with them collaboratively to help them achieve their rehabilitation goals.
She is a lifelong learner and has lots of plans for continued education to offer her clients the most up to date and best possible care.
Nicole was born and raised in North Vancouver. In her spare time, she enjoys spending time with her husband, who came to Canada with her from England, hiking, yoga, downhill skiing, cross country skiing, and anything involving the outdoors. She loves animals, and enjoys various artistic hobbies.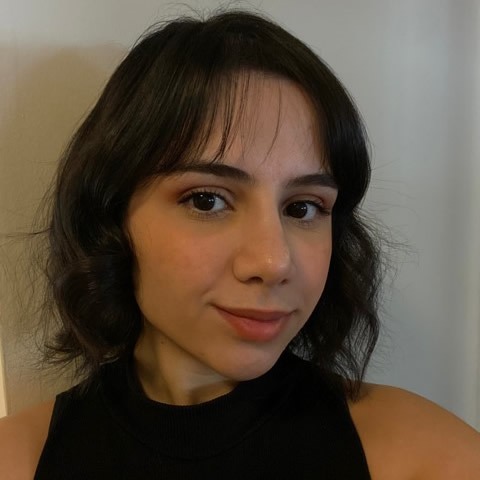 Client Care Specialist
Parmida Saemiyan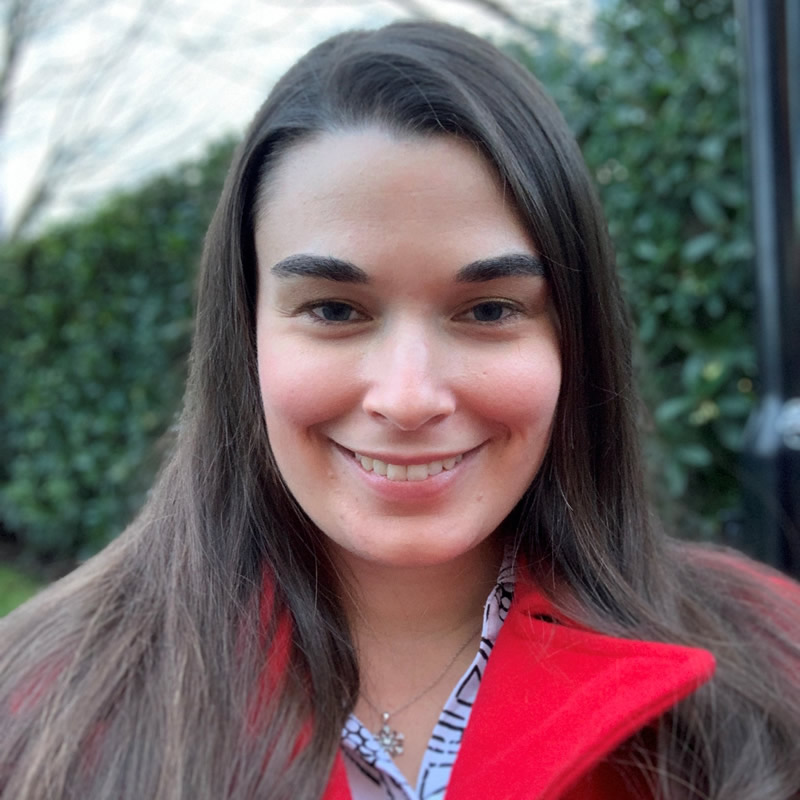 Client Care Specialist
Erika MacKinnon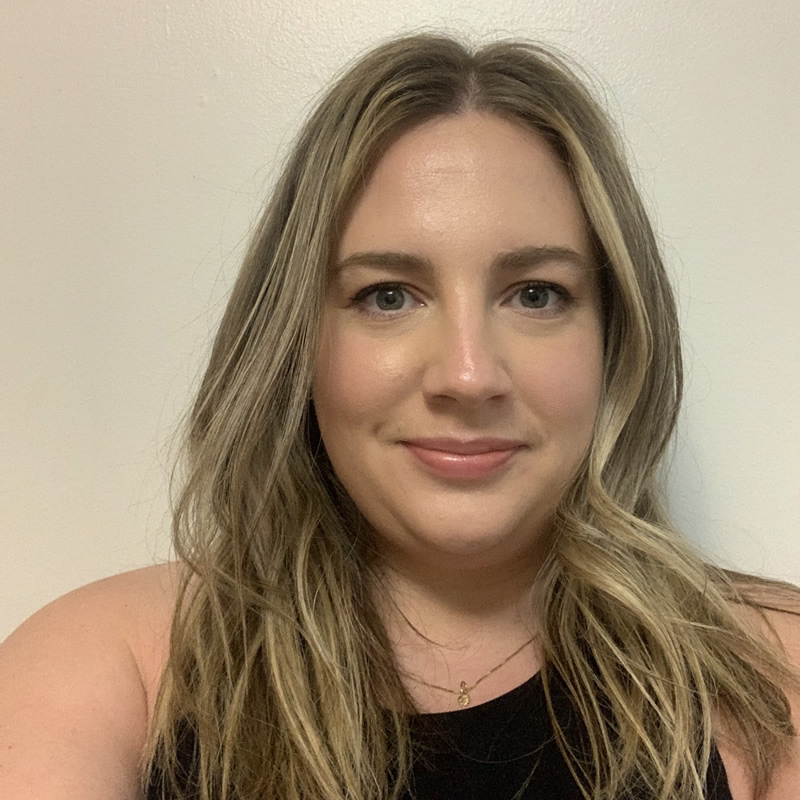 RMT
Leah Baker
Leah is originally from England and after graduating university she came to Vancouver for a one year working holiday visa 13 years ago. She fell in love with the beautiful city and it's stunning scenery and has since made it her home.
Having graduated on the honour roll from Vancouver College of Massage Therapy, Leah has been able to experience a wide variety of patient populations and has been able to help patients experiencing chronic pain, headaches, grief, arthritis, orthopedic injuries as well as every day aches and pains. With a passion for helping people achieve their intended outcomes she is able to customize each treatment to the patient and their desired goals.
In her free time Leah enjoys reading, cooking, listening to music, traveling and walking.