About Posture Recovery Program
Making meaningful changes to our posture can be difficult. We may have tried sorting through endless options for exercises, unsure whether we chose the right movements or were doing them correctly. We may have looped a strap around our shoulders to hold them back, only to realize it doesn't prevent us from slouching. These routines and strategies tend to be short-lived and result in us falling back into our old habits.

The Posture Recovery Program strives to achieve better outcomes for those looking to make lasting improvements in their posture. Sessions include..

Comprehensive Assessment: Identifying and prioritizing areas of the body that limit desired postures due to stiffness or weakness.

Manual Therapy / Intramuscular Stimulation: Mobilization of the spine and lengthening of shortened muscles to improve ease of movement into desired postures.

Exercise Prescription: Specific and appropriate exercises tailored to the needs of each body. Learn how to perform the movements correctly during your session, then access your program online to practice at home.

Education: Realistic strategies to employ during your day to maintain your progress and prevent postural decline.
Our Posture Recovery Program Team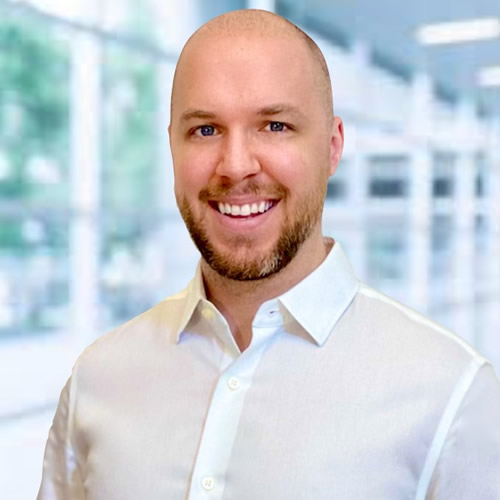 Registered Physiotherapist
Jeff Boudreau
PT, CGIMS
Jeff graduated from the physiotherapy program at McMaster University in 2012. He brings a wealth of knowledge to the team at Avita, having worked with a wide variety of patients from professional athletes to weekend enthusiasts and heavy-duty mechanics to yoga instructors. These experiences have helped him develop a collaborative and results-oriented approach to care that tailors to the specific needs of each patient.
Jeff is a Certified Gunn Intramuscular Stimulation Practitioner (CGMIS), and has obtained additional certifications in advanced manual therapy, soft tissue release, and chronic pain management. Rather than just treating your symptoms, he works to identify the root cause of the issue and create a lasting change in the way your body functions. This process often includes the prescription of specific exercises to help optimize your recovery and maintain your results.
Jeff developed the Posture Recovery Program at Avita for those looking to make meaningful changes to their posture. The program combines manual therapies, dry needling, and supervised exercise to help restore mobility of the spine and strength of postural muscles.
Jeff is a former university football player. During his time with the team he sustained two significant injuries that both required surgery. He understands the patient's perspective in the rehabilitative process and knows the impact that a caring and diligent therapist can have on their recovery. He strives to provide the same level of care that he received to his patients at Avita.
Outside the clinic you may find Jeff scaling a mountain, strolling the shoreline, shopping for coffee beans, or sampling a craft beer.
Ready to Take Charge of Your Health?
Contact us today to book your consultation