Counselling - On-line Virtual Counselling
Counselling is a safe and brave space to sort out life's frustrations. It offers support through the process of improving mental health, physical wellness, addressing relationship difficulties, or adjusting to challenging life changes. In order to grow and find healing, you need to be found:
This is where taking the step to talk to someone helps and brings freedom to live beyond the pains and troubles of life.
If you need a safe, private and confidential space from which to conduct your on-line video Counselling session, Avita has a room available for this purpose. Simply arrange the time with our front end staff and bring your own laptop or device. The room is designed to provide a safe and private counselling experience.
Areas addressed by Counselling:
Depression
Grief and loss
Anxiety
Parenting
Children and Teen
Disordered eating
Post motor vehicle accident or traumatic injury counselling
Health related Depression
Trauma
Sexual abuse
Couples therapy: divorce, betrayals/affairs, relationship therapy, miscommunication, sex therapy, work issues
Personal faith issues
Life Coaching
Coaching is the process of taking charge of your goals and dreams from where you are at the moment, to moving forward toward realizing them. Coaching is a series of pre contemplation to contemplation ideas and then taking action. Coaching is designed to help you to take the next steps to get you where you want to go.
Our Clinical Counselling Team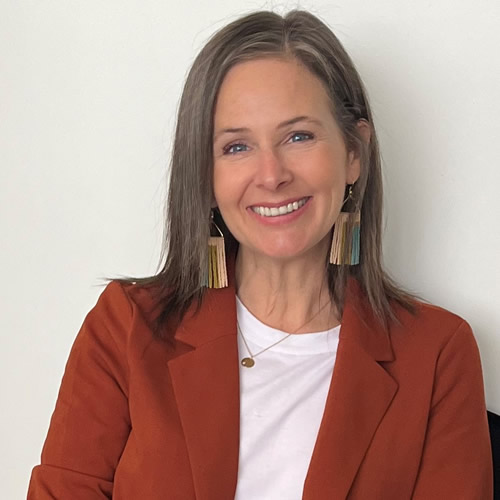 Clinical Counsellor
Sheri Schupsky
Sheri is a Professional Clinical Counsellor who uses a person-centered, non-judgemental, empathetic, and holistic approach in her counselling. Sheri focuses on helping others to overcome life challenges. Her particular counselling interests center on anxiety, feeling "stuck" in undesirable or unhealthy patterns, working with children (including ADHD), and couple's counselling. Sheri is a calm presence who walks with her clients through life's challenges and empowers them to live a stronger and freer life. The modalities used will vary and include DBT (Dialectical Behavioural Therapy), CBT (Cognitive Behavioural Therapy), and Somatic and Trauma informed counselling.
Sheri also holds two extra certifications; Wellness Counselling and Life Coaching, and is studying with the Gottman Institute, for Couples Therapy. Sheri is a mother of two adult children and in her spare time she enjoys hiking, reading or spending time with loved ones. She loves to travel and enjoys anything outdoors.
A note from Sheri: "Hey everyone, I am Sheri and I would love to offer the opportunity for a complimentary 15-minute discovery call with you to learn about what you are hoping to deal with and to answer any questions or concerns that you may have. Not all people are a natural fit for working together, and that is absolutely okay. There is no obligation to book a session after the discovery call. Just as we tend to gravitate to some friends and not others, the same applies in choosing a counsellor. So, let's make sure that you get the counselling and comfort that you need. It can feel like a vulnerable task to start the journey of counselling, and if you are here, you have already made the first step. Please reach out to me and let's start bringing about positive changes in your life!"
Clinical Counselling Rates
The following rates apply to the services provided from clinical counsellers in our North Vancouver clinic.
| Service | Duration | Cost |
| --- | --- | --- |
| Counselling | 60 Minutes | $145.00 |
| Couples Counselling | 60 Minutes | $165.00 |
| Counselling (telehealth) | 60 Minutes | $145.00 |
Ready to Take Charge of Your Health?
Contact us today to book your consultation